Contact Aaron Hulett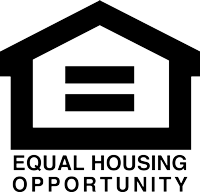 Copyright 2019 by Michigan Mutual Inc. All rights reserved. NMLS #12901.
About Aaron Hulett

Since 1996 I have built my business based on trust and integrity. The knowledge and experience I have gained over those years proves to be my biggest asset. I would love to help you with buying, refinancing or building a home. It has always been my goal to fully understand my individual client's needs and tailor a program to fit it. Our company offers almost all loan types; Conventional, FHA, VA, MSHDA and USDA. From zero down options to renovation loans and everything in between, I'm confident I can offer help for your real estate financing needs. I have been a lifelong resident of the greater Port Huron area. I am married, have 3 adult children & 1 still at home. My wife & I jokingly refer to our house as the Hulett Zoo, because we have 3 dogs & 2 cats!! In my spare time I love anything outdoors and especially mountain bike racing! "I am a residential mortgage specialist, with twenty one years of mortgage lending experience. I have originated hundreds of loans with a focus on giving clients great advice & service. Specialties: Mortgages, first time buyers, Refinances"