Contact Amy Bird - Lone Star Financing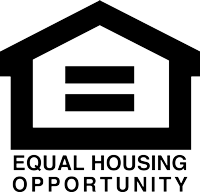 Copyright 2019 by Michigan Mutual Inc. All rights reserved. NMLS #12901.
About Amy Bird - Lone Star Financing
My Promise to You I am committed to your needs and nothing is more important to me than your satisfaction. My goal is to make the loan process as simple and worry-free as possible for you. I offer the highest level of customer service, and appreciate the opportunity to earn your trust first, then your business, then your referrals to family and friends! As a Senior Residential Mortgage Loan Originator, I have access to a full range of mortgage sources and I am dedicated to finding the right loan with the best rates, terms and costs to meet your unique needs. But that's just the beginning of the service I provide. Throughout the lending process, I provide regular loan updates and progress reports so you always know the status of your loan. I chose to work with MI Mutual Mortgage because they have built a strong reputation as an outstanding full-service mortgage banker, serving the lending needs of real estate professionals, builders and individual home buyers throughout Texas. They offer expertise in every area of the mortgage lending process; including, • Purchases and Refinances • Conventional, FHA, USDA and VA Programs • Luxury Home Jumbo Financing • Reverse Mortgages Feel free to apply for your loan at your convenience (online available 24 hours a day) or contact me anytime to discuss your questions or concerns. I look forward to working with you!