Contact Andria Cardwell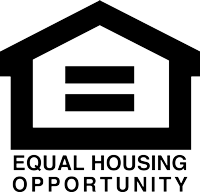 AmCap Home Loans, AmCap Mortgage, Ltd., Asset Mortgage, Gold Financial Mortgage Services (in CA), Gold Financial Services, HMG Mortgage, Lending Edge Mortgage, Previa Lending, The Sherry Riano Team and Westin Mortgage Group are DBAs of AmCap Mortgage, Ltd., NMLS# 129122. Equal Housing Lender.
About Andria Cardwell
"In the middle of every difficulty lies opportunity." -Albert Einstein My background is in English Literature, which for someone in the Finance sector seems strange. However, this provides me a unique perceptive on client expectations, wants, and needs. I've been in the Real Estate industry for over six years. My first three years in the industry I was a real estate agent. Understanding the clients' needs from a mortgage or Realtor perspective is extremely similar. My favorite deals are construction loans. Seeing a project from start to finish; watching someone's dream home come to life, is incredibly satisfying. Our new construction product we came out with earlier this year, has brought our clients a new avenue for pursuing their American Dream; and for me, selfishly, a ton of joy and satisfaction. The time I've been at Gold Financial has been the highlight of my career thus far. Working in an organization with true dedication to follow-through, has been amazing. We do what we say we will, period. It can be daunting, but meeting and exceeding expectations is refreshing in this industry.