Contact Bradley Ainsworth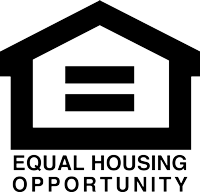 AmCap Home Loans, AmCap Mortgage, Ltd., Asset Mortgage, Gold Financial Mortgage Services (in CA), Gold Financial Services, HMG Mortgage, Lending Edge Mortgage, Previa Lending, The Sherry Riano Team and Westin Mortgage Group are DBAs of AmCap Mortgage, Ltd., NMLS# 129122. Equal Housing Lender.
About Bradley Ainsworth
Managed by Brad Ainsworth, this branch is sure to be an asset to the incredibly successful HMG Division. With 100 experienced employees in 13 different offices closing 2,000 loans per year, this group promises to be a welcome addition. "I am so proud to be part of the HMG Mortgage Team. Our new Sugar Land/Stafford branch will now provide all of the products and rates of the big companies but with our well known 'boutique' style of customer service common sense underwriting and quick closings that our clients, customers and loan officers have always enjoyed. With an endless supply of loan products, we have a loan for virtually any need. At HMG, we strive for an efficient, smooth loan process and developing 'customers for life.' Let us show YOU how!" With over 30 years of experience in all facets of the real estate industry including residential sales, appraisal, survey and 19 years of lending experience I can share my experience and knowledge of the many aspects surrounding a mortgage process making it a smoother, educational experience for customers and loan officers. We are fully equipped with with all of our mortgage processes "on site" and can easily facilitate purchase or refinance transactions in 30 days or less while making the process effortless for our customers.