Contact Casey Cotton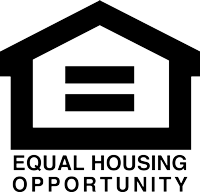 DAS Acquisition Company, LLC. NMLS #227262. Equal Housing Opportunity. Corporate address: 12140 Woodcrest Executive Drive, Suite 150, St. Louis, Missouri 63141. Telephone: (314) 628-2000, Toll Free: (888) 250-6522. Not a commitment to lend.
For licensing information, go to: www.nmlsconsumeraccess.org
Alabama Consumer Credit License: 21896; Arizona Mortgage Banker License: 0942576. Arizona Mortgage Banker License - Other Trade Name #1: 0942577; Arkansas Combination Mortgage Banker-Broker-Servicer License: 103726; California: California - DBO Residential Mortgage Lending Act License: 41DBO-45971. Licensed by the Department of Business Oversight under the California Residential Mortgage Lending Act; Colorado Mortgage Company Registration; Florida Mortgage Lender License: MLD376; Georgia Mortgage Lender License: 33479. Georgia Residential Mortgage Licensee; Illinois Residential Mortgage License: MB.0006273. Illinois Division of Banking Locations: Springfield Office: Division of Banking, 320 West Washington Street, Springfield, IL 62786 Chicago Office: Division of Banking, 100 West Randolph, 9th Floor, Chicago, IL 60601 Phone Numbers: General Inquiries: 1-888-473-4858 Division of Banking Direct: 1-844-768-1713 TYY: 1-866-325-4949; Iowa Mortgage Banker License: 2012-0023; Iowa Mortgage Broker License: 2011-0118; Kansas Mortgage Company License: MC.0025064. Kansas Licensed Mortgage Company; Kentucky Mortgage Company License: MC384747; Michigan 1st Mortgage Broker/Lender Registrant: FR0020175. Michigan 2nd Mortgage Broker Registrant: SR0027262; Minnesota Residential Mortgage Originator License: MN-MO-227262; Missouri Company License: 17-1869; New Mexico Mortgage Loan Company License; Ohio Mortgage Broker Act Mortgage Banker Exemption: MBMB.850291.000; Oklahoma Mortgage Broker License - Other Trade Name #1: MB010815; Oklahoma Mortgage Lender License: ML002654; Oklahoma Mortgage Lender License - Other Trade Name #1: ML010843; Tennessee Mortgage License: 111333; Texas - SML Mortgage Banker Registration; Wisconsin Mortgage Banker License: 227262BA. Wisconsin Mortgage Broker License: 227262BR.
About Casey Cotton
I am originally from Neosho, MO. Neosho is about 15 minutes south of Joplin, MO. I graduated from Neosho High School and right after graduation I went to work for a small Savings and Loan in Neosho while I was attending college. There I found my passion for the financial industry. After three years at the Savings and Loan I decided to move away from my home town to Fayetteville, AR. While living in Fayetteville I worked for a company in a sales position but it was not doing what I loved. In my time living in Fayetteville I developed my love for the Arkansas Razorbacks. I wanted to get back into the financial industry so in 2005 I moved back to Neosho and started in the mortgage business. Since getting into the mortgage business I have been on the sales side and the operations side. I have experience originating all types of loans and I know what it takes to get a loan from the starting line to the finish line. I have also managed loan originators and processors and teams as small as 1 and all the way up to 15. In April of 2012 I moved to Columbia, MO. I came to work for USA Mortgage in June of 2014. With my experiences in the mortgage industry I am confident I can find the right mortgage loan for my clients. I believe in taking time and getting to know my clients and developing a relationship with them. This is the only way to ensure the mortgage loan the client picks is the right mortgage for them. I pride myself on being organized and setting the right expectations up front. You might not always like the answer I give but you can count on it being the correct answer.