Contact HMG Mortgage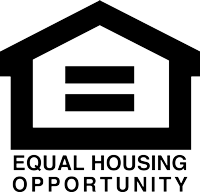 AmCap Home Loans, AmCap Mortgage, Ltd., Asset Mortgage, Gold Financial Mortgage Services (in CA), Gold Financial Services, HMG Mortgage, Lending Edge Mortgage, Previa Lending, The Sherry Riano Team and Westin Mortgage Group are DBAs of AmCap Mortgage, Ltd., NMLS# 129122. Equal Housing Lender.
About HMG Mortgage
Our team loves to help make homeowner dreams come true! We like to treat you like family... HMG continues to provide mortgage lending services to homeowners and homebuyers seeking the best mortgage products available. We work with real estate agents, home builders and developers to provide our clients with the most expansive variety of loan products at a competitive price. Our extensive background and expertise in finance and real estate ensure that your financing experience will be effortless. At HMG, you will discover a great product selection, fast and efficient mortgage closings and people who are commended on their ability to satisfy your needs better than any other lender. Whether you are building or buying your dream home HMG is committed to you, our valued client. We are dedicated to bringing personal, professional mortgage service to you at the most competitive rate. Call to set up an appointment or to discuss your specific needs.