Contact Chet Wisinski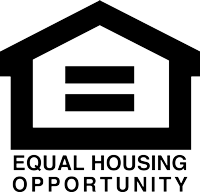 Copyright 2019 by Michigan Mutual Inc. All rights reserved. NMLS #12901.
About Chet Wisinski
Seasoned Executive with Extensive experience in Financial Services, Technology, Sales, and Sales Management. Has spent the last 10 years originating loans and managing loan officers through some of the toughest times in the mortgage industry. In order to survive in this new world of lending, partnerships with Realtors and Builders are paramount to success. Currently Building and Implementing Programs designed to forge long lasting Partnerships with both Realtors and Builders. These New Enterprises combine expertise in a unified fashion enabling customers to purchase a home in this ever changing Real Estate and Mortgage Landscape with ease. Defining process, measuring behavior, and utilizing technology we track and manage events to enable these partnerships to maximize the opportunities that we jointly obtain. Specialties: Creating financing options for a broad range of customers, from the purchase of a new home (primary, second or investment properties), to refinancing for financial gain and finally commercial ventures for the small business owner.