Contact Danny Palmer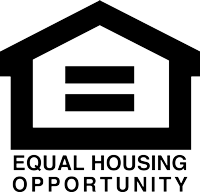 AmCap Home Loans, AmCap Mortgage, Ltd., Asset Mortgage, Gold Financial Mortgage Services (in CA), Gold Financial Services, HMG Mortgage, Lending Edge Mortgage, Previa Lending, The Sherry Riano Team and Westin Mortgage Group are DBAs of AmCap Mortgage, Ltd., NMLS# 129122. Equal Housing Lender.
About Danny Palmer
Danny Palmer is an enthusiastic and creative Senior Loan Originator, with Gold Financial Services | The Hamilton Group, whose business is focused on fully understanding each client's unique situation, including financial goals, credit concerns, existing budget, cash flow needs and life events. This approach helps match his clients to the perfect home loan for them and their family. His team has one goal; to navigate clients through what can be a rather turbulent home financing process as smoothly, seamlessly and efficiently as possible. His team achieves this with an extensive knowledge of loan programs and products, setting the right expectations and being proactive vs. reactive in the process. Ultimately, success for Danny and his team is measured in the willingness of his past clients to openly and actively recommend Danny to their family, friends and co-workers. With over 19 years experience in the Financial Services industry, 9 years as a Sr. Loan Officer/Manager and 7+ years as a Financial Advisor, Danny has helped hundreds of clients realize their dream of homeownership, while guiding them to create specific goals for budgeting, saving and preparing for retirement. With his extensive knowledge, Danny has committed much of his time to mentoring and coaching fellow team members and has instructed numerous mortgage training classes for partners in the industry. In addition, he spent 2 amazing, fun-filled years as an Assistant Coach and Recruiter for Trinity University Football in the mid 2000's helping the Tigers to a 17-4 record over that time. Danny Palmer grew up in the 80's and 90's in Austin, TX and graduated from Trinity University in 1998. At Trinity, Danny played football and was honored as Team Captain and All-American his senior season. The best part of his college years was meeting his beautiful wife-to-be, Lisa, while at Trinity. Danny and his family live on the north side of San Antonio. Together they have 3 amazing children, Ryan (10), and twins, Alex and Julia (5). In his spare time, Danny enjoys coaching and watching his children's sports activities, traveling abroad with his wife, golfing, running, exercising and is a raving Spurs fan. He has a passion for cooking and loves to fire up the barbecue for his family and friends as often as he can. In the community, he serves as the S.A. Regional Board Chair for Stillwater Sports Camps, is on the board for the Trinity University Football Alumni Association and is an active member/volunteer of the S.A. Stock Show and Rodeo BBQ Cook Off & Festival Committee.