Contact Daniel Currie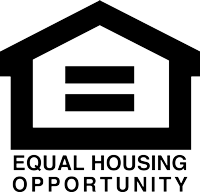 Copyright 2019 by Michigan Mutual Inc. All rights reserved. NMLS #12901.
About Daniel Currie
I was born and raised in the state of North Carolina. I am a 1988 graduate of the University of North Carolina at Chapel Hill and am such a fan of all things "Tarheel" that one of my sons even has Dean as a middle name. I am married with five wonderful sons whom I have coached in every conceivable sport through the years. My wife and I are active in our community and are constant presences at our son's lives. I have worked as a mortgage originator in the Carolinas for over 20 years. In that time I have developed a keen ability to determine the needs of each and every borrower. Listening is key, the hopes and dreams of every homeowner is different. I take my greatest satisfaction from assisting first time home owners achieve their goals. When problems arise I specialize in finding solutions and I have learned over time that my experience combined with a committed borrower is a winning combination.