Contact Debbie Aguirre-Shank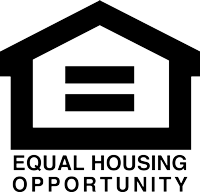 AmCap Home Loans, AmCap Mortgage, Ltd., Asset Mortgage, Gold Financial Mortgage Services (in CA), Gold Financial Services, HMG Mortgage, Lending Edge Mortgage, Previa Lending, The Sherry Riano Team and Westin Mortgage Group are DBAs of AmCap Mortgage, Ltd., NMLS# 129122. Equal Housing Lender.
About Debbie Aguirre-Shank
My experience in the mortgage industry, director of sales for a large wellness company and serving on several non-profit organization boards allows me to bring knowledge and expertise to the mortgage industry. I pride myself on being a coordinator, problem solver and driven individual who readily adapts to change and strives to exceed expectations. I am a good listener and dedicated to my family, clients and co-workers. As a mortgage professional, I communicate openly with my clients. I provide my clients with several mortgage options to consider and allow them to make the best choice for their family that will help them accomplish their goals. A properly structured mortgage plan allows consumers to make a solid and educated decision.