Contact Don Bartolomucci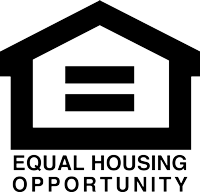 ©2017 Axia Home Loans is a Registered Trade Name of Axia Financial, LLC – NMLS ID 27830, 1120 112th Ave NE, Suite 600, Bellevue, WA 98004, 1(855) 355-2942. Alaska Mortgage Broker/Lender License – Other Trade Name #1 License #AK27830. Arizona Mortgage Banker License #0932828. California-DBO Residential Mortgage Lending Act License #4131325. Colorado Mortgage Company Registration. Florida Mortgage Lender License #MLD1440. Florida Mortgage Lender Servicer License #MLD1439. Hawaii Mortgage Loan Originator Company License #HI-27830. Hawaii Mortgage Servicer License #MS099. Idaho Mortgage Broker/Lender License #MBL-6619. Minnesota Residential Mortgage Originator License #MN-MO-27830. Minnesota Residential Mortgage Servicer License #MN-MS-27830. Montana Mortgage Lender License #27830. Montana Mortgage Servicer License #27830. Nevada Mortgage Broker License #3820. Nevada Supplemental Mortgage Servicer License #4406. New Mexico Mortgage Loan Company License. Oregon Mortgage Lending License #ML-4727. Pennsylvania Mortgage Lender License #61567. South Carolina-BFI Mortgage Lender/Servicer License #MLS-27830. South Carolina-BFI Mortgage Lender/Servicer License – Other Trade Name #1 License #MLS-27830 OTN #1. Tennessee Mortgage License #134425. Texas-SML Mortgage Banker Registration. Texas-SML Residential Mortgage Loan Servicer Registration. Utah-DRE Mortgage Entity License #10201631. Utah-DRE Mortgage Entity License – Other Trade Name #1 License #8233814. Washington Consumer Loan Company License #CL-27830. Wisconsin Mortgage Banker License #27830BA. Wisconsin Mortgage Broker License #27830BR. Wyoming Mortgage Lender/Broker License #2679.
About Don Bartolomucci
As I begin my 31st year in Mortgage Banking, I am more excited than ever to use my experience and knowledge helping home buyers finance their new homes. Father, Husband and Team Member with a lifetime of passionate service. Son of a Football Coach and Stay Home Mom, that was brought up to 'do the right thing and leave it all on the field'... I started my career after completing his masters degree as a full-time college football coach then transitioned to a mortgage banker career. It didn't take long to see how the values, integrity and work ethic my parents instilled in me, My Work Signature. "I am like to accomplish and share the accomplishments because you can never do it alone. Let's work together to accomplish Your Goals and be wildly successful!"