Contact The Carriker Team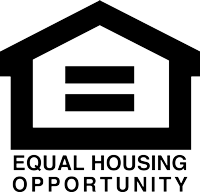 DAS Acquisition Company, LLC. NMLS #227262. Equal Housing Opportunity. Corporate address: 12140 Woodcrest Executive Drive, Suite 150, St. Louis, Missouri 63141. Telephone: (314) 628-2000, Toll Free: (888) 250-6522. Not a commitment to lend.
For licensing information, go to: www.nmlsconsumeraccess.org
Alabama Consumer Credit License: 21896; Arizona Mortgage Banker License: 0942576. Arizona Mortgage Banker License - Other Trade Name #1: 0942577; Arkansas Combination Mortgage Banker-Broker-Servicer License: 103726; California: California - DBO Residential Mortgage Lending Act License: 41DBO-45971. Licensed by the Department of Business Oversight under the California Residential Mortgage Lending Act; Colorado Mortgage Company Registration; Florida Mortgage Lender License: MLD376; Georgia Mortgage Lender License: 33479. Georgia Residential Mortgage Licensee; Illinois Residential Mortgage License: MB.0006273. Illinois Division of Banking Locations: Springfield Office: Division of Banking, 320 West Washington Street, Springfield, IL 62786 Chicago Office: Division of Banking, 100 West Randolph, 9th Floor, Chicago, IL 60601 Phone Numbers: General Inquiries: 1-888-473-4858 Division of Banking Direct: 1-844-768-1713 TYY: 1-866-325-4949; Iowa Mortgage Banker License: 2012-0023; Iowa Mortgage Broker License: 2011-0118; Kansas Mortgage Company License: MC.0025064. Kansas Licensed Mortgage Company; Kentucky Mortgage Company License: MC384747; Michigan 1st Mortgage Broker/Lender Registrant: FR0020175. Michigan 2nd Mortgage Broker Registrant: SR0027262; Minnesota Residential Mortgage Originator License: MN-MO-227262; Missouri Company License: 17-1869; New Mexico Mortgage Loan Company License; Ohio Mortgage Broker Act Mortgage Banker Exemption: MBMB.850291.000; Oklahoma Mortgage Broker License - Other Trade Name #1: MB010815; Oklahoma Mortgage Lender License: ML002654; Oklahoma Mortgage Lender License - Other Trade Name #1: ML010843; Tennessee Mortgage License: 111333; Texas - SML Mortgage Banker Registration; Wisconsin Mortgage Banker License: 227262BA. Wisconsin Mortgage Broker License: 227262BR.
About The Carriker Team
My name is Don Carriker and I consider myself to be a native of Springfield since I have lived here since 1985. I graduated from MSU (the SMSU) with a Bachelors of Science in Education and a Lifetime Teaching Certificate. After graduation, I taught 7th grade in Fordland, MO for two years and I figure if I can teach those "hormonally challenged" teens anything, I can surely teach you the ins and outs of the home loan process. My wife Dawn and I have been married over 30 years and have been blessed with two wonderful sons. I am active in my local church and am active in the Springfield community. One of the things I am very passionate about is our country and our God given freedoms as Americans. I am a conservative by choice, have served on the boards of many of the local conservative groups here in southwest Missouri, and even ran for Springfield School Board once. I am a frequent guest on the local conservative talk radio station, KSGF 104.1FM/1260AM, in southwest Missouri and have even guest hosted a time or two. I put my money where my heart is as I have supported conservative talk radio for many years with my daily advertising. If you were to ask me what I enjoy doing in my free time you would find that I love the outdoors. Whenever possible, I enjoy spending time with my family and friends scuba diving, snow skiing, white water canoeing, caving and even trying my hand at shooting competitions. One of the things I have found myself doing more as of late is enjoying time with friends and family on a newly rehabbed houseboat on Table Rock Lake. So you are probably asking yourself now, how does he find time to be a loan officer? Well, truth be known, helping clients achieve their home ownership goals is my true calling. I love using my teaching background to educate and inform my clients so they can make the best informed decision when it comes to buying or refinancing their home. I have been a home loan consultant since 1997 and have made it my goal, as your consultant, to provide you with the best possible service/advice available. As a homeowner and investor myself, I know what the dream of home ownership is and I will strive to help you achieve that goal with the best financial means possible. And more than anything to earn the opportunity to become your mortgage consultant for life! If you have any questions for me regarding a home loan, please don't hesitate to give me a call at (417) 844-5370 or contact me via this website. I look forward to answering any questions you may have and the opportunity to work with you if you are in the market for a home loan. If you are ready, get pre-qualified today!