Contact Dylan Martin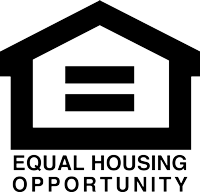 AmCap Home Loans, AmCap Mortgage, Ltd., Asset Mortgage, Gold Financial Mortgage Services (in CA), Gold Financial Services, HMG Mortgage, Lending Edge Mortgage, Previa Lending, The Sherry Riano Team and Westin Mortgage Group are DBAs of AmCap Mortgage, Ltd., NMLS# 129122. Equal Housing Lender.
About Dylan Martin
Petty Officer, First Class, Dylan D. Martin is qualified Submarine Warfare and the former Sonar Supervisor of the U.S.S. Alabama SSBN-731 Gold. Dylan is a native of Tucson, Arizona. As a wrestler, he placed top 4 in Division II, as a Senior in High School. He enlisted in the United States Navy and honorably served our country for 6 years prior to returning home in July 2017. He completed seven nuclear strategic deterrent patrols while serving. Dylan is currently a Loan Officer for Gold Financial Services in Tucson. He joins his Mom and Dad, Senior Loan Officers, who have been in the real estate industry for over 40 years combined. In this capacity, he continues to support veterans by ensuring they have a clear understanding of the VA home loan benefit while also facilitating it, ensuring veterans have an opportunity to own a piece of land they help defend. Dylan is currently serving as a board member of the Tucson Veterans Association of Real Estate Professionals. He is married to his beautiful wife; Brittany Martin and they just had their First Child, baby Russell in September of 2019.