Contact Ginger Sullivan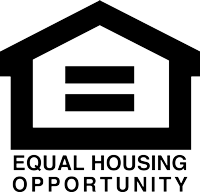 DAS Acquisition Company, LLC. NMLS #227262. Equal Housing Opportunity. Corporate address: 12140 Woodcrest Executive Drive, Suite 150, St. Louis, Missouri 63141. Telephone: (314) 628-2000, Toll Free: (888) 250-6522. Not a commitment to lend.
For complete license information: http://www.nmlsconsumeraccess.org/EntityDetails.aspx/COMPANY/227262
Alabama Consumer Credit License: 21896; Arizona Mortgage Banker License: 0942576. Arizona Mortgage Banker License - Other Trade Name #1: 0942577; Arkansas Combination Mortgage Banker-Broker-Servicer License: 103726; California: California - DBO Residential Mortgage Lending Act License: 41DBO-45971. Licensed by the Department of Business Oversight under the California Residential Mortgage Lending Act; Colorado Mortgage Company Registration; Florida Mortgage Lender License: MLD376; Georgia Mortgage Lender License: 33479. Georgia Residential Mortgage Licensee; Illinois Residential Mortgage License: MB.0006273. Illinois Division of Banking Locations: Springfield Office: Division of Banking, 320 West Washington Street, Springfield, IL 62786 Chicago Office: Division of Banking, 100 West Randolph, 9th Floor, Chicago, IL 60601 Phone Numbers: General Inquiries: 1-888-473-4858 Division of Banking Direct: 1-844-768-1713 TYY: 1-866-325-4949; Iowa Mortgage Banker License: 2012-0023; Iowa Mortgage Broker License: 2011-0118; Kansas Mortgage Company License: MC.0025064. Kansas Licensed Mortgage Company; Kentucky Mortgage Company License: MC384747; Michigan 1st Mortgage Broker/Lender Registrant: FR0020175. Michigan 2nd Mortgage Broker Registrant: SR0027262; Minnesota Residential Mortgage Originator License: MN-MO-227262; Missouri Company License: 17-1869; New Mexico Mortgage Loan Company License; Ohio Mortgage Broker Act Mortgage Banker Exemption: MBMB.850291.000; Oklahoma Mortgage Broker License - Other Trade Name #1: MB010815; Oklahoma Mortgage Lender License: ML002654; Oklahoma Mortgage Lender License - Other Trade Name #1: ML010843; Tennessee Mortgage License: 111333; Texas - SML Mortgage Banker Registration; Wisconsin Mortgage Banker License: 227262BA. Wisconsin Mortgage Broker License: 227262BR.
About Ginger Sullivan
I love NEW MEXICO !! I moved here in 1975, escaping the crazy life of Los Angeles, and discovering my "essentials of life". NM is a very small CITY, where everyone and everything is a moment, or person or two away. It was my former husband's influence that brought me to NM. He was born and raised in southern NM. We first purchased a small nite club operation, then opened a full-service restaurant, and grew multiple successful business entities, with 200+ employees. As a business woman in Las Cruces, I found myself managing our real estate, and working with our accountants and bankers. Setting up and growing our businesses, and the real estate financing aspects, really stimulated my imagination and inspired me. Working with lenders on our own loans taught me the importance of the good communication and understanding the "bottom line." What is this really going to cost me? What is my interest rate? What is my down payment? What are my closing costs? What is my monthly payment? As a Branch Manager for USA Mortgage today, I work closely with my borrowers. Because of my experience and training, I understand (even complicated) tax returns, recognize the issues that self-employed people can face, and am empathetic to the personal drama (and trauma) that sometimes seeps into the (mortgage) borrowing process. I practice mortgage consulting, rather than just completing a loan. I want to understand what the borrower's short-term and long-term plans may entail. Sometimes, I refer to this process as kaleidoscopic, because with every nuance, the mortgage picture can change dramatically. The fun and challenging part of my job is to help my borrowers understand that they have choices. In our initial consultation, which may also include the borrower's financial advisors, I ask questions and listen. When I understand my Borrower(s) goals, I help them to understand the loan options and potential solutions. My Borrower(s) are always in control of the process. I make sure they first understand the "bottom line," then we'll launch into another series of questions, such as: When is the best time to lock in a rate? Why do interest rates change – even, sometimes, during the day? My marital/job status is changing – how will this impact my loan approval? What happens "if", and the borrower(s) fill in the blank … USA Mortgage, a division of DAS Acquisitions, LLC, is a privately held company, based in St. Louis, MO. We offer our customers competive mortgage rates and fees in our lending regions. Today's mortgage market is dynamic; it reacts to world economic influences. Since the world and the market is in constant flux, we use the latest technologies to keep our competitive advantage, and our customers abreast of changes that may affect them. We are high-tech and high-touch. I have a personable team of experts with whom you will work from time to time. From the initial loan application through processing and underwriting, to loan closing and, finally, funding your loan, we strive to expedite your entire transaction efficiently. We'll keep you informed every step of the way. We are committed to building rewarding, long-term customer relationships. With that in mind, rest assured that you'll receive the highest quality mortgage services. No matter what, I am the go-to person when you have more questions. What I aspire to do is to inspire you to trust my advice and your instincts, then discover those choices and solutions which best serve your interests. Even after closing, I want my borrowers to feel confident that they can call me with mortgage questions and thoughts. Although I live and work in Santa Fe, I am able to answer mortgage needs throughout New Mexico, and look forward to serving YOU!! And, if you have mortgage needs in other states, we may be able to help you as well – just give me a call. REMEMBER these two thoughts: You can have nothing more than you can imagine; we are here to help you imagine – then plan. God's whole joke in life (look around at who you believe is successful) is that the people who have the most fun (and work with EASE – "Enthusiasm, Action, Smiles & Ethics") are the ones who are most blessed. I have fun and I AM most definitely BLESSED !! Thank you for taking the time to read my thoughts, and many blessings back to you.