Contact Gustan Cho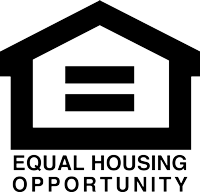 DAS Acquisition Company, LLC. NMLS #227262. Equal Housing Opportunity. Corporate address: 12140 Woodcrest Executive Drive, Suite 150, St. Louis, Missouri 63141. Telephone: (314) 628-2000, Toll Free: (888) 250-6522. Not a commitment to lend.
For complete license information: http://www.nmlsconsumeraccess.org/EntityDetails.aspx/COMPANY/227262
Alabama Consumer Credit License: 21896; Arizona Mortgage Banker License: 0942576. Arizona Mortgage Banker License - Other Trade Name #1: 0942577; Arkansas Combination Mortgage Banker-Broker-Servicer License: 103726; California: California - DBO Residential Mortgage Lending Act License: 41DBO-45971. Licensed by the Department of Business Oversight under the California Residential Mortgage Lending Act; Colorado Mortgage Company Registration; Florida Mortgage Lender License: MLD376; Georgia Mortgage Lender License: 33479. Georgia Residential Mortgage Licensee; Illinois Residential Mortgage License: MB.0006273. Illinois Division of Banking Locations: Springfield Office: Division of Banking, 320 West Washington Street, Springfield, IL 62786 Chicago Office: Division of Banking, 100 West Randolph, 9th Floor, Chicago, IL 60601 Phone Numbers: General Inquiries: 1-888-473-4858 Division of Banking Direct: 1-844-768-1713 TYY: 1-866-325-4949; Iowa Mortgage Banker License: 2012-0023; Iowa Mortgage Broker License: 2011-0118; Kansas Mortgage Company License: MC.0025064. Kansas Licensed Mortgage Company; Kentucky Mortgage Company License: MC384747; Michigan 1st Mortgage Broker/Lender Registrant: FR0020175. Michigan 2nd Mortgage Broker Registrant: SR0027262; Minnesota Residential Mortgage Originator License: MN-MO-227262; Missouri Company License: 17-1869; New Mexico Mortgage Loan Company License; Ohio Mortgage Broker Act Mortgage Banker Exemption: MBMB.850291.000; Oklahoma Mortgage Broker License - Other Trade Name #1: MB010815; Oklahoma Mortgage Lender License: ML002654; Oklahoma Mortgage Lender License - Other Trade Name #1: ML010843; Tennessee Mortgage License: 111333; Texas - SML Mortgage Banker Registration; Wisconsin Mortgage Banker License: 227262BA. Wisconsin Mortgage Broker License: 227262BR.
About Gustan Cho
"Gustan Cho NMLS 873293 is a branch manager for USA Mortgage. Based in Chicago, The Gustan Cho Team at USA Mortgage consists of licensed loan officers nationwide. We have a national consumer direct business model and pride ourselves in being able to help borrowers in need of a direct lender with no lender overlays. Over 75% of our borrowers at The Gustan Cho Team at USA Mortgage are folks who could not qualify at other lenders for two reasons: They were not properly qualified by their loan officers and gotten a last minute mortgage loan denial They were issued a pre-approval but are stressing during the mortgage process due to their lender overlays Our team of loan officers are licensed in multiple states and available 7 days a week, evenings, weekends, and holidays. Unlike other lenders, the word "You do not qualify. Come back a year later" does not exist with us at The Gustan Cho Team. Whether a home buyer qualifies now or at a later date, our team members will help every borrower from the minute they contact us. It is not if you will qualify for a home, but when you will qualify for a home with The Gustan Cho Team. USA Mortgage, a division of DAS ACQUISTION COMPANY LLC NMLS 227262 is a direct Fannie/Freddie Lender prides itself for its no lender overlays on government and conventional loans. Armed with 600 plus employees, USA Mortgage is experiencing double digit percentage growth in licensed and support personnel year after year."