Contact Heather Helton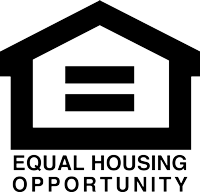 AmCap Home Loans, AmCap Mortgage, Ltd., Asset Mortgage, Gold Financial Mortgage Services (in CA), Gold Financial Services, HMG Mortgage, Lending Edge Mortgage, Previa Lending, The Sherry Riano Team and Westin Mortgage Group are DBAs of AmCap Mortgage, Ltd., NMLS# 129122. Equal Housing Lender.
About Heather Helton
Welcome to my Page! I would like to take a moment to introduce myself. I am excited and honored to say that I have over 14 years of experience in Mortgage banking in the Houston area. I am experienced with FHA, VA, and Conventional loans. I stay updated on all programs that our great company, AMCAP, offers and make sure that all loan programs are researched so that my clients receive the best program that fits their needs. I work with a full range of borrowers whether a first time home-buyer, Veteran, or a client buying their new dream home. Purchasing a home or refinancing your existing home can be very exciting and a bit stressful. Also, buying a home today is different than it was a few years ago. With the knowledge that I bring to the table along with the AMCAP team working along side of me, lending is made easy and is done in a smooth and professional manner. AMCAP has the best of the best investors in the industry and at our Gulf Coast Division, we have our own in-house processing, underwriting, and closer. This allows me to cut down on turn times and communicate directly with all persons involved throughout the lending process. I believe that being successful is finding something you love to do and then doing it for others. My LOVE is my family & my PASSION is my job. I am honored to have received AMCAP's President's Award in 2015 & 2016 and the Texas Monthly Five-Star Professionals Award the past 4 years. Licensed by the Department of Corporations under the California Residential Mortgage Lending Act.