Contact Heather Riggs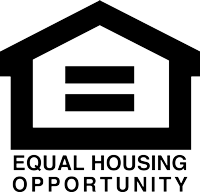 AmCap Home Loans, Asset Mortgage, Fisher Home Lending Group, Gold Financial Mortgage Services, Gold Financial Services, HMG Mortgage and Westin Mortgage Group are DBAs of AmCap Mortgage, Ltd., NMLS# 129122. Equal Housing Lender.
About Heather Riggs
Heather M. Riggs has nearly 18 years of experience in the mortgage industry. She attributes her success to three factors: her strong work ethic, communication style, and her military experience. Heather understands how important a home purchase is for her clients, and is dedicated to being by their side through the entire loan process, from initial paperwork to smiling faces at the closing table. As a Loan Originator for AmCap Mortgage, Heather has access to a wide array of loan products, excellent rates, and a professional underwriting team that strives to close every loan on time. Heather earned her Bachelor's Degree in Business Management. Outside of the mortgage business, Heather enjoys being active in her daughter's Girl Scout troop, her son's baseball team and is a proud Navy Veteran.