Contact James E Lee Jr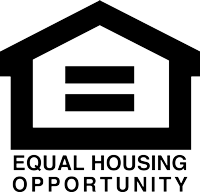 AmCap Home Loans, AmCap Mortgage, Ltd., Asset Mortgage, Gold Financial Mortgage Services (in CA), Gold Financial Services, HMG Mortgage, Lending Edge Mortgage, Previa Lending, The Sherry Riano Team and Westin Mortgage Group are DBAs of AmCap Mortgage, Ltd., NMLS# 129122. Equal Housing Lender.
About James E Lee Jr
Working in the financial/mortgage industry since 1999. I am a husband, father, brother, and a friend. My work is my passion and I truly enjoy helping people work to achieve the American Dream of homeownership. Whether they are ready to buy or willing to comply with the steps to get them ready, I am equipped to assist. My goal is to give great service and provide knowledge throughout the transaction so that the customer is able to make informed decisions. If you are ready to walk down that path, please don't hesitate to give me a call! Specialties: Military Certified VA, FHA I am a licensed mortgage originator, NMLS# 403841, and am licensed to originate mortgage loans in the following state(s): Texas.