Contact Jared Hrabovsky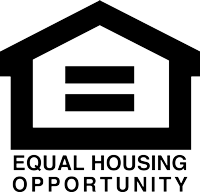 AmCap Home Loans, AmCap Mortgage, Ltd., Asset Mortgage, Gold Financial Mortgage Services (in CA), Gold Financial Services, HMG Mortgage, Lending Edge Mortgage, Previa Lending, The Sherry Riano Team and Westin Mortgage Group are DBAs of AmCap Mortgage, Ltd., NMLS# 129122. Equal Housing Lender.
About Jared Hrabovsky
I am a native Houstonian, husband, and father with a passion for helping people obtain their dreams through home ownership. I spend quality time with each borrower to understand their long-term and short-term financial goals, and to leverage their mortgage in a way that makes life enjoyable. I graduated from Houston Baptist University with Bachelors Degrees in Finance and Business Administration. I have received the prestigious designation of Xinnix Certified Originator, XCO, which only the Top 1% obtain. I began my Mortgage Lending career in 2011, and strive to be your mortgage lender for life. Employing me as your mortgage lender means you will receive expert advice regarding one of the most important financial decisions you will ever make. All your questions will be answered, and you will have a full understanding of the process allowing you to sleep well knowing you have made the right choice and protected your financial future. Strengths: First-Time Home Buyer, Investment Property, Vacation Home, Residential Mortgage, Condo, Townhouse, FNMA, FHLMC, FHA, VA, USDA, Buyers, Sellers, Mortgage Planning, Mortgage Strategy, Mortgage Lending, Mortgage Broker, Mortgage Banker, Mortgage Consulting, Real Estate, Real Estate Investments, Mortgage Loan Originator, Residential Mortgage Loan Originator.