Contact Jennifer Patrick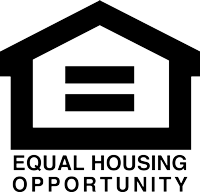 ©2017 Axia Home Loans is a Registered Trade Name of Axia Financial, LLC ? NMLS ID 27830, 1120 112th Ave NE, Suite 600, Bellevue, WA 98004, 1(855) 355-2942. Alaska Mortgage Broker/Lender License ? Other Trade Name #1 License #AK27830. Arizona Mortgage Banker License #0932828. California-DBO Residential Mortgage Lending Act License #4131325. Colorado Mortgage Company Registration. Florida Mortgage Lender License #MLD1440. Florida Mortgage Lender Servicer License #MLD1439. Hawaii Mortgage Loan Originator Company License #HI-27830. Hawaii Mortgage Servicer License #MS099. Idaho Mortgage Broker/Lender License #MBL-6619. Minnesota Residential Mortgage Originator License #MN-MO-27830. Minnesota Residential Mortgage Servicer License #MN-MS-27830. Montana Mortgage Lender License #27830. Montana Mortgage Servicer License #27830. Nevada Mortgage Broker License #3820. Nevada Supplemental Mortgage Servicer License #4406. New Mexico Mortgage Loan Company License. Oregon Mortgage Lending License #ML-4727. Pennsylvania Mortgage Lender License #61567. South Carolina-BFI Mortgage Lender/Servicer License #MLS-27830. South Carolina-BFI Mortgage Lender/Servicer License ? Other Trade Name #1 License #MLS-27830 OTN #1. Tennessee Mortgage License #134425. Texas-SML Mortgage Banker Registration. Texas-SML Residential Mortgage Loan Servicer Registration. Utah-DRE Mortgage Entity License #10201631. Utah-DRE Mortgage Entity License ? Other Trade Name #1 License #8233814. Washington Consumer Loan Company License #CL-27830. Wisconsin Mortgage Banker License #27830BA. Wisconsin Mortgage Broker License #27830BR. Wyoming Mortgage Lender/Broker License #2679.
About Jennifer Patrick
Our goal is simple - to give people the chance to own their own homes. At Axia, we understand the pride that comes with ownership because our company is employee-owned. You might say that ownership is in our DNA. As an Axia Home Loans Loan Originator, my aim is to fulfill your real estate goals, whether you want to refinance a home you already own or purchase a new one. I am here to provide you with detailed options and sound recommendations so you can make informed choices that best fit your mortgage financing needs. I would love to learn more about your situation and see how Axia Home Loans can help. When you are ready to begin the mortgage lending process, I will be with you every step of the way to make sure your home loan closes quickly and smoothly. When you're making a decision as important as buying a home, you need a guide who will put you first. Contact me today and let me show you the Axia difference.