Contact Jeremy Wehde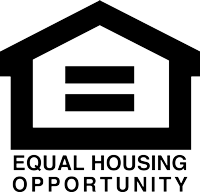 AmCap Home Loans, Asset Mortgage, Fisher Home Lending Group, Gold Financial Mortgage Services, Gold Financial Services, HMG Mortgage and Westin Mortgage Group are DBAs of AmCap Mortgage, Ltd., NMLS# 129122. Equal Housing Lender.
About Jeremy Wehde
Jeremy's path to Loan Origination started in a small town in South Texas, in the early 1990's where he learned the value of hard work, the importance of community and establishment of character. Jeremy worked for a small family owned business while in college focusing on direct to consumer sales and managing the district office. He continued his career in sales, as the Sales manager for a local, custom homebuilder. He learned about earnestly helping homeowners build and take ownership of the American Dream. In an effort to help customers, from the start to finish of their home, he obtained his Texas Real Estate license so he could help his clients locate and purchase a residential lot. Building on his experience and knowledge of the home building industry, he contracted and built his own home; where he enjoys spending time with his wife, Aly and his young son, Grayson. He currently resides in the town of Bulverde, Texas. Jeremy is focused on explaining the homeownership financing options to his customers and enjoys walking borrowers through the buying and building process. His clear and concise understanding of the custom home building, real estate and mortgage process help families to find a streamlined, mortgage option. Understanding, honest communication and transparency are the foundation of his business. Jeremy believes that, "The secret of success is to do the common thing, uncommonly well." -JD Rockefeller Jr.