Contact Kris An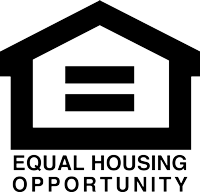 DAS Acquisition Company, LLC. NMLS #227262. Equal Housing Opportunity. Corporate address: 12140 Woodcrest Executive Drive, Suite 150, St. Louis, Missouri 63141. Telephone: (314) 628-2000, Toll Free: (888) 250-6522. Not a commitment to lend.
For licensing information, go to: www.nmlsconsumeraccess.org
Alabama Consumer Credit License: 21896; Arizona Mortgage Banker License: 0942576. Arizona Mortgage Banker License - Other Trade Name #1: 0942577; Arkansas Combination Mortgage Banker-Broker-Servicer License: 103726; California: California - DBO Residential Mortgage Lending Act License: 41DBO-45971. Licensed by the Department of Business Oversight under the California Residential Mortgage Lending Act; Colorado Mortgage Company Registration; Florida Mortgage Lender License: MLD376; Georgia Mortgage Lender License: 33479. Georgia Residential Mortgage Licensee; Illinois Residential Mortgage License: MB.0006273. Illinois Division of Banking Locations: Springfield Office: Division of Banking, 320 West Washington Street, Springfield, IL 62786 Chicago Office: Division of Banking, 100 West Randolph, 9th Floor, Chicago, IL 60601 Phone Numbers: General Inquiries: 1-888-473-4858 Division of Banking Direct: 1-844-768-1713 TYY: 1-866-325-4949; Iowa Mortgage Banker License: 2012-0023; Iowa Mortgage Broker License: 2011-0118; Kansas Mortgage Company License: MC.0025064. Kansas Licensed Mortgage Company; Kentucky Mortgage Company License: MC384747; Michigan 1st Mortgage Broker/Lender Registrant: FR0020175. Michigan 2nd Mortgage Broker Registrant: SR0027262; Minnesota Residential Mortgage Originator License: MN-MO-227262; Missouri Company License: 17-1869; New Mexico Mortgage Loan Company License; Ohio Mortgage Broker Act Mortgage Banker Exemption: MBMB.850291.000; Oklahoma Mortgage Broker License - Other Trade Name #1: MB010815; Oklahoma Mortgage Lender License: ML002654; Oklahoma Mortgage Lender License - Other Trade Name #1: ML010843; Tennessee Mortgage License: 111333; Texas - SML Mortgage Banker Registration; Wisconsin Mortgage Banker License: 227262BA. Wisconsin Mortgage Broker License: 227262BR.
About Kris An
My name is Kris An, and I am a mortgage banker with USA Mortgage Bolingbrook, IL location. I am originally from China, lived in Columbia, MO for ten years, and moved to Bolingbrook, IL area at the end of 2019 where my wife's family lives at. I graduated from the University of Missouri with a degree in Finance & Banking and am currently pursuing an MBA from Columbia College. I am in the United States Army Reserves and have served for over four years. In my free time, I enjoy playing basketball, cooking, or hanging out with family and friends. I found my passion for helping others while was working for Mercedes-Benz of Columbia. It was there that I learned the value of building friendships and long-term relationships. I took this passion with me when I became the assistant manager of the Body Refinery Gym. While there, I continued to build strong relationships and great customer experiences by working with clients to solve problems and ensure they had the best experiences possible. In 2018 I started working for USA Mortgage. I strive to provide excellent customer service by helping my clients find the best option that fits their needs, delivering a stress-free process, and answering questions as soon as possible. I consistently go above and beyond for every borrower, and I'm looking forward to becoming your mortgage banker and assisting you with your mortgage-related needs!