Contact Kathleen Trotta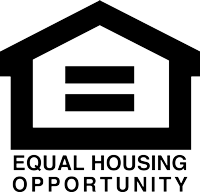 Copyright 2019 by Michigan Mutual Inc. All rights reserved. NMLS #12901.
About Kathleen Trotta
In my role as a Mortgage Loan officer I help my clients meet their financial goals every day. I enjoy meeting people and hearing their story. I certainly understand that this is in many cases a very emotional decision. Whether you are interested in buying your first home, or accessing the equity in your current home to do renovations, consolidate debt, or send your children to college, I can help you. I can even help retirees that are considering a reverse mortgage. I use my tools and talents to help you explore your options and make the best decision for you, your family, and your financial goals. Michigan Mutual Mortgage is a direct lender. We process and underwrite all of our loans in house with an average close time of 3 weeks. We are a direct lender for Conventional, FHA and VA loans, and we also offer Portfolio loans, if your scenario is Jumbo, or "outside the box" of more traditional lending. As a direct lender, Michigan Mutual does not have many of the lending overlays that depository banks and most lenders and brokers have. This means that often times we can help homeowners who were told somewhere else that they did not have a good loan option. My goal is that you have all of your questions answered and you feel taken care of through the mortgage process. I work hard to ensure that after we finish your loan together, you are happy to refer me to your friends and family. I look forward to working with you!