Contact Kathy Hessberger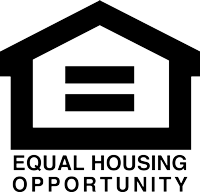 Copyright 2019 by Michigan Mutual Inc. All rights reserved. NMLS #12901.
About Kathy Hessberger
Kathy provides a personal commitment to excellence. She believe that integrity, is paramount to forming life-long relationships for both customers and partners. Listening and communication are key to her success. This and patience has made her a leader in the area for both Reverse Mortgage and Renovation loans. Educational Classes are held at the branch and at local Realtor offices several times monthly. As a Renovation and Remodeling Specialist she teaches both novice home-buyers and professional investors, about the 203K and Homestyle loan products. As one of the areas most knowledgeable Reverse mortgage specialist she doesn't hesitate to explain advantages or disadvantages of the product. Kathy states. "It can be a lifesaver for the right person but it isn't right for every situation". Specialties: Reverse Mortgage, FHA 203K- Renovation and remodeling, VA, FHA and Conventional Loans products . Kathy Hessberger has 30 years of proven management and marketing experience.