Contact Lance Obermeyer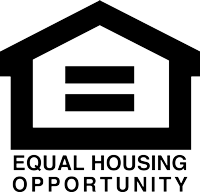 DAS Acquisition Company, LLC. NMLS #227262. Equal Housing Opportunity. Corporate address: 12140 Woodcrest Executive Drive, Suite 150, St. Louis, Missouri 63141. Telephone: (314) 628-2000, Toll Free: (888) 250-6522. Not a commitment to lend.
For licensing information, go to: www.nmlsconsumeraccess.org
Alabama Consumer Credit License: 21896; Arizona Mortgage Banker License: 0942576. Arizona Mortgage Banker License - Other Trade Name #1: 0942577; Arkansas Combination Mortgage Banker-Broker-Servicer License: 103726; California: California - DBO Residential Mortgage Lending Act License: 41DBO-45971. Licensed by the Department of Business Oversight under the California Residential Mortgage Lending Act; Colorado Mortgage Company Registration; Florida Mortgage Lender License: MLD376; Georgia Mortgage Lender License: 33479. Georgia Residential Mortgage Licensee; Illinois Residential Mortgage License: MB.0006273. Illinois Division of Banking Locations: Springfield Office: Division of Banking, 320 West Washington Street, Springfield, IL 62786 Chicago Office: Division of Banking, 100 West Randolph, 9th Floor, Chicago, IL 60601 Phone Numbers: General Inquiries: 1-888-473-4858 Division of Banking Direct: 1-844-768-1713 TYY: 1-866-325-4949; Iowa Mortgage Banker License: 2012-0023; Iowa Mortgage Broker License: 2011-0118; Kansas Mortgage Company License: MC.0025064. Kansas Licensed Mortgage Company; Kentucky Mortgage Company License: MC384747; Michigan 1st Mortgage Broker/Lender Registrant: FR0020175. Michigan 2nd Mortgage Broker Registrant: SR0027262; Minnesota Residential Mortgage Originator License: MN-MO-227262; Missouri Company License: 17-1869; New Mexico Mortgage Loan Company License; Ohio Mortgage Broker Act Mortgage Banker Exemption: MBMB.850291.000; Oklahoma Mortgage Broker License - Other Trade Name #1: MB010815; Oklahoma Mortgage Lender License: ML002654; Oklahoma Mortgage Lender License - Other Trade Name #1: ML010843; Tennessee Mortgage License: 111333; Texas - SML Mortgage Banker Registration; Wisconsin Mortgage Banker License: 227262BA. Wisconsin Mortgage Broker License: 227262BR.
About Lance Obermeyer
Lance Obermeyer has been working with homeowners for over 14 years, and has received the 5-Star Mortgage Professional Award for 2012 and 2013. This award goes to the top 5% of mortgage professionals in the area. As a graduate of the University of Missouri - St. Louis, Lance has an aggressive attitude as a Senior Mortgage Banker, and has the mortgage knowledge needed to find the right option for every buyer. He is dedicated to his client's needs and maintains ongoing communication throughout the entire home buying process. Lance's number one goal is to provide exceptional customer service to his homebuyers, Real Estate agents, and the team that helps him with professional and on-time closings. He commits himself to putting together options for a mortgage plan for his borrowers, helping to build credit for future home buyers when needed, and keeping everyone up-to-date on the loan process, every step of the way. Lance has a specialty with the Government loans, which are the FHA, USDA , and VA loans, which most of his first-time buyers utilize, and he also covers the Conventional, 203k Rehab, as well as the grants available in Missouri and Illinois. Lance is married and is very active in his community with church and school activities, as he and his wife are busy with their 5 kids and never bored. "Communication is a big part of my life, both at home and in my industry, and I always want to make sure that everyone understands the mortgage buying process and I make sure that everyone on my team is friendly, knowledgeable, and knows how to communicate with my buyers and agents." The best part of my industry is watching the excitement, smiles, and plans that people have with their new homes and their future. I get to watch people begin a new chapter of their lives.