Contact Linda Cunningham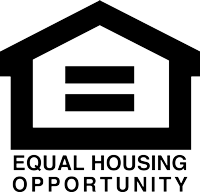 AmCap Home Loans, AmCap Mortgage, Ltd., Asset Mortgage, Gold Financial Mortgage Services (in CA), Gold Financial Services, HMG Mortgage, Lending Edge Mortgage, Previa Lending, The Sherry Riano Team and Westin Mortgage Group are DBAs of AmCap Mortgage, Ltd., NMLS# 129122. Equal Housing Lender.
About Linda Cunningham
Linda Cunningham is a loan officer with AmCap Mortgage's Premier Division in Clear Lake. Linda is passionate about helping people get pre-approved for a home loan and then working with them throughout the entire loan process until they get to closing and receive the keys to their new house! She has a wide selection of loan programs including FHA, Conventional,Veterans Administration (VA) and Refinance loans. Linda is known for her exceptional customer service and communication with her clients. When you make the important decision to buy a new home or refinance your current home, she is committed to go the extra mile to ensure your financial needs are met. Linda is dedicated to helping you make the most informed mortgage decision possible. So contact her today!