Contact Lisa LeGrande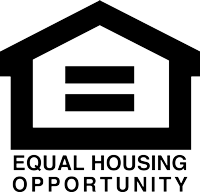 Asset Mortgage, Fisher Home Lending Group, Gold Financial Mortgage Services, Gold Financial Services, HMG Mortgage, K&G Capital Mortgage, Major Mortgage, Major Mortgage USA and Westin Mortgage Group are DBAs of AmCap Mortgage, Ltd., NMLS# 129122. Equal Housing Lender.
About Lisa LeGrande
Let me start by saying how honored I am that you have considered entrusting me to guide you while making one of the largest purchases of your life. Educating clients and helping them come to an informed decision that best suits them and their family's needs is something I truly get pleasure in doing. Understanding the mortgage process can seem overwhelming. I promise to communicate the steps necessary to secure financing and be available to assist you every step of the way. I want to be your trusted adviser and advocate. I have an extensive background in the service industry and find that function always leaving a stamp on everything I do, including, when I entered this industry three years ago. I started my career in the Corporate Accounting Department for a mid-size Midwestern lending firm. I was always assisting our branches in finding solutions that would help them in reaching their goals and remaining compliant. While I have always had an ease working with numbers, I knew my heart belonged in production. I feel relationships built on mutual trust and respect is the foundation of any great partnership. You should feel welcome to ask questions and feel comfortable with the answers given. I don't know how many times a client has thanked me for thoroughly explaining a procedure or giving them a direct call on the phone to inform them of an update. To me, this is the essence of what banking should be about. No matter whom you choose to do business with, I hope you get this kind of experience. Please contact me today so we can see about beginning your journey towards home ownership!