Contact Mary Papageorge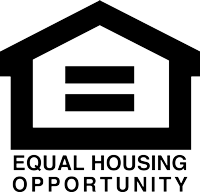 Asset Mortgage, Fisher Home Lending Group, Gold Financial Mortgage Services, Gold Financial Services, HMG Mortgage, K&G Capital Mortgage, Major Mortgage, Major Mortgage USA and Westin Mortgage Group are DBAs of AmCap Mortgage, Ltd., NMLS# 129122. Equal Housing Lender.
About Mary Papageorge
Obtaining a mortgage loan is not like it used to be. I've been in the mortgage business for over 18 years, and know what it takes to get you closed. In my former life, I was a Legal Assistant in various areas of law for 20 years before I got into mortgages. So in today's challenging environment you need someone who knows what it takes to get you the home you want. I work through issues, and know how to present your file in the best possible way to make it work in your favor. I listen to your needs and provide you with the best loan to fit your budget. It's not about what you can qualify for, it's about your budget and living life to it's fullest. I'm here to help you, with experienced creative out-of-the-box thinking skills. This business requires a professional who helps clients prepare for home ownership, and obtain their goal of owning their own home. Home Purchase - new or previously owned - move up buyers, first time home buyers, investment property, 2nd home - you name it! Down Payment Assistance Programs available to 1st time home buyers - TRUE GRANT MONEY! Refinance -- rate and term or cash out home equity Commercial Lending - whatever the banks are unable tot do - I have lenders available for almost every venture. Specialties: FHA - VA - USDA - Conventional - Jumbo 5% Down with NO MI, HomePath Program, HUD Foreclosures, HomeReady or HomePossible with only 3% down Conventional Financing - down to 620! Foreign National Programs with TIN - 25% - 30% down! One Time Construction loan - 3.50% down to 640 score! - Never re-qualify! VA One Time Construction Loan down to 620 score!! Assist client from pre-approval to closing transaction from start to finish. There to walk you through the process, and will try to attend your closing! Always answer my phone or return phone calls within 24 hours or less! I'm the lender Realtors come to when other lenders can't get the loan closed!