Contact Matthew Hansard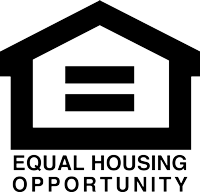 DAS Acquisition Company, LLC. NMLS #227262. Equal Housing Opportunity. Corporate address: 12140 Woodcrest Executive Drive, Suite 150, St. Louis, Missouri 63141. Telephone: (314) 628-2000, Toll Free: (888) 250-6522. Not a commitment to lend.
For complete license information: http://www.nmlsconsumeraccess.org/EntityDetails.aspx/COMPANY/227262
Alabama Consumer Credit License: 21896; Arizona Mortgage Banker License: 0942576. Arizona Mortgage Banker License - Other Trade Name #1: 0942577; Arkansas Combination Mortgage Banker-Broker-Servicer License: 103726; California: California - DBO Residential Mortgage Lending Act License: 41DBO-45971. Licensed by the Department of Business Oversight under the California Residential Mortgage Lending Act; Colorado Mortgage Company Registration; Florida Mortgage Lender License: MLD376; Georgia Mortgage Lender License: 33479. Georgia Residential Mortgage Licensee; Illinois Residential Mortgage License: MB.0006273. Illinois Division of Banking Locations: Springfield Office: Division of Banking, 320 West Washington Street, Springfield, IL 62786 Chicago Office: Division of Banking, 100 West Randolph, 9th Floor, Chicago, IL 60601 Phone Numbers: General Inquiries: 1-888-473-4858 Division of Banking Direct: 1-844-768-1713 TYY: 1-866-325-4949; Iowa Mortgage Banker License: 2012-0023; Iowa Mortgage Broker License: 2011-0118; Kansas Mortgage Company License: MC.0025064. Kansas Licensed Mortgage Company; Kentucky Mortgage Company License: MC384747; Michigan 1st Mortgage Broker/Lender Registrant: FR0020175. Michigan 2nd Mortgage Broker Registrant: SR0027262; Minnesota Residential Mortgage Originator License: MN-MO-227262; Missouri Company License: 17-1869; New Mexico Mortgage Loan Company License; Ohio Mortgage Broker Act Mortgage Banker Exemption: MBMB.850291.000; Oklahoma Mortgage Broker License - Other Trade Name #1: MB010815; Oklahoma Mortgage Lender License: ML002654; Oklahoma Mortgage Lender License - Other Trade Name #1: ML010843; Tennessee Mortgage License: 111333; Texas - SML Mortgage Banker Registration; Wisconsin Mortgage Banker License: 227262BA. Wisconsin Mortgage Broker License: 227262BR.
About Matthew Hansard
First of all thank you for taking the time to visit my web portal. I have been originating home loans since I graduated from college in May of 2002. I attended Southwest Missouri State University now Missouri State University. While there I majored in Computer Information Systems, but unfortunately graduated into the post 9/11 job market where no computer jobs existed. I had always considered myself a good salesman and did well in my finance classes at SMS, so home loans seems like something that would be a good fit. Since then I have closed approximately 600 home loans with the vast majority being those to first time home buyers. I suppose you could say that is my specialty, probably 8 of every 10 loans I close is for someone who has never owned a home before. I' m sure if you are like the rest of Americans all you here the media saying is there is no more money for first time homebuyers that need 100% financing. Let me be the first to say this is a gross misstatement by the US media. There are still three big buyers of these types of loans Fannie Mae, Freddie Mac, and HUD. With credit scores above 620 there are at least sixteen different loan programs offered by Fannie and Freddie that you can qualify for. Below that HUD has no minimum credit score required for an FHA insured home loan. All of these programs can be used to buy a home with no money out of your pocket. If you are a fist time homebuyer and have any questions about how to get pre-approved for on of these products don't hesitate to give me a call.