Contact Matt Herbolich, MBA, JD, LLM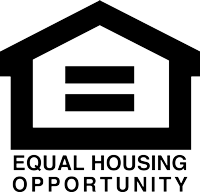 DAS Acquisition Company, LLC. NMLS #227262. Equal Housing Opportunity. Corporate address: 12140 Woodcrest Executive Drive, Suite 150, St. Louis, Missouri 63141. Telephone: (314) 628-2000, Toll Free: (888) 250-6522. Not a commitment to lend.
Texas Complaint Disclosure
For complete license information: http://www.nmlsconsumeraccess.org/EntityDetails.aspx/COMPANY/227262
Alabama Consumer Credit License: 21896; Arizona Mortgage Banker License: 0942576. Arizona Mortgage Banker License - Other Trade Name #1: 0942577; Arkansas Combination Mortgage Banker-Broker-Servicer License: 103726; California: California - DBO Residential Mortgage Lending Act License: 41DBO-45971. Licensed by the Department of Business Oversight under the California Residential Mortgage Lending Act; Colorado Mortgage Company Registration; Florida Mortgage Lender License: MLD376; Georgia Mortgage Lender License: 33479. Georgia Residential Mortgage Licensee; Illinois Residential Mortgage License: MB.0006273. Illinois Division of Banking Locations: Springfield Office: Division of Banking, 320 West Washington Street, Springfield, IL 62786 Chicago Office: Division of Banking, 100 West Randolph, 9th Floor, Chicago, IL 60601 Phone Numbers: General Inquiries: 1-888-473-4858 Division of Banking Direct: 1-844-768-1713 TYY: 1-866-325-4949; Iowa Mortgage Banker License: 2012-0023; Iowa Mortgage Broker License: 2011-0118; Kansas Mortgage Company License: MC.0025064. Kansas Licensed Mortgage Company; Kentucky Mortgage Company License: MC384747; Michigan 1st Mortgage Broker/Lender Registrant: FR0020175. Michigan 2nd Mortgage Broker Registrant: SR0027262; Minnesota Residential Mortgage Originator License: MN-MO-227262; Missouri Company License: 17-1869; New Mexico Mortgage Loan Company License; Ohio Mortgage Broker Act Mortgage Banker Exemption: MBMB.850291.000; Oklahoma Mortgage Broker License - Other Trade Name #1: MB010815; Oklahoma Mortgage Lender License: ML002654; Oklahoma Mortgage Lender License - Other Trade Name #1: ML010843; Tennessee Mortgage License: 111333; Texas - SML Mortgage Banker Registration; Wisconsin Mortgage Banker License: 227262BA. Wisconsin Mortgage Broker License: 227262BR.
About Matt Herbolich, MBA, JD, LLM
Matt Herbolich brings with him a unique blend of legal knowledge, strategic marketing, business development experience, and real estate expertise to help USA Mortgage build its revenue base. As an experienced entrepreneur and seasoned real estate professional, Matthew excels in identifying opportunities in the market, creating high-performance sales teams, and aggressively pursuing growth targets. Mr. Herbolich is a Senior Loan Officer at USA Mortgage, a division of DAS Acquisition Company, LLC NMLS 227262. He is an expert not only in lending but multiple facets of real estate, particularly the title industry. Matt Herbolich trains his fellow loan officers on title industry topics, real estate investing, and countless mortgage guidelines. Mr. Herbolich works to educate not only the public but also other mortgage professionals on how to help first time home buyers and borrowers who meet government lending guidelines but cannot obtain financing with lenders due to lender overlays. Also a professional writer and prolific blogger, Mr. Herbolich is Editor-In-Chief at www.theherbogroup.com. The startup company he co-founded, TruVitals, Inc., won first place at the 2012 Harvard Business School's Midwest Regional New Venture Contest. He has landed coverage in print and digital media outlets throughout the United State, including mobilhealthnews.com, the Gainesville Sun, Wall Street Journal Blog, and the Miami Herald Starting Gate Blog. Mr. Herbolich earned a bachelors degree in Political Science from Villanova University, a law degree from Case Western Reserve University, a Masters of Law in Real Property from the University of Miami, and a Master of Business Administration from Grantham University. He enjoys playing competitive tennis and travelling when his schedule permits, as well as volunteering at various homeless shelters and soup kitchens.