Contact Melody Glasgow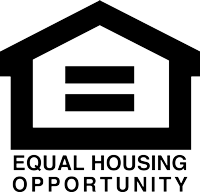 Asset Mortgage, Fisher Home Lending Group, Gold Financial Mortgage Services, Gold Financial Services, HMG Mortgage, K&G Capital Mortgage, Major Mortgage, Major Mortgage USA and Westin Mortgage Group are DBAs of AmCap Mortgage, Ltd., NMLS# 129122. Equal Housing Lender.
About Melody Glasgow
I was raised in Huntsville, Alabama have lived all over the United States Because of my family's deep military roots, and my own service in the U.S. Army, I have had the privilege of meeting and getting to know all types of individuals. I am married to an Army veteran and have 3 wonderful sons. Buying a home can be a confusing time and is often full of surprises. Having a dedicated and professional Loan Officer at your side is your key to success. As a Realtor for 13 years i have had extensive dealings with the mortgage industry, I have personally been through many of the situations new homeowners will face and have also seen the challenges Sellers deal with while trying to move on to the next phase in their lives. This insight allows me to be understanding of all the pitfalls that may be experienced while navigating through the mortgage process and have the know how to fix any situations that would stump other individuals.