Contact Marsha Maxey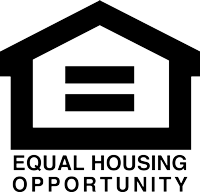 AmCap Home Loans, Asset Mortgage, Fisher Home Lending Group, Gold Financial Mortgage Services, Gold Financial Services, HMG Mortgage and Westin Mortgage Group are DBAs of AmCap Mortgage, Ltd., NMLS# 129122. Equal Housing Lender.
About Marsha Maxey
Marsha is originally from South Carolina, but moved to Texas as fast as she could. After graduating from the University of South Carolina, in 1989, with a BA in Journalism and Mass Communications, she pursued a career in the mortgage industry in the early 1990's. Marsha's extensive experience in the mortgage industry started as a Processor. She also worked in Closing and Servicing divisions as a Loan Coordinator and many years as a Loan Originator. In 2007 she moved to San Antonio and began a career as a Realtor. After two years as a Realtor, she returned to residential mortgages with a deeper knowledge and understanding of the intricate details of the other side of the transaction. Her strength lies in educating borrowers and guiding them through the complexities of residential mortgages for a smooth purchase and an on-time closing!