Contact Ninna Vieira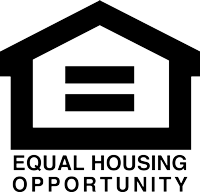 AmCap Home Loans, AmCap Mortgage, Ltd., Asset Mortgage, Gold Financial Mortgage Services (in CA), Gold Financial Services, HMG Mortgage, Lending Edge Mortgage, Previa Lending, The Sherry Riano Team and Westin Mortgage Group are DBAs of AmCap Mortgage, Ltd., NMLS# 129122. Equal Housing Lender.
About Ninna Vieira
I graduated with my Bachelor's degree in Business Administration and Marketing. It was the best decision I have ever made because it led me to my husband. Now we are raising two kiddos together, Chase and McKenna. About 4 years ago, I found my love for the mortgage business. Buying or refinancing a home can be a little crazy, but with the right person, it can be such a great experience. I hope to be that person! I look forward to helping you fulfill your dream of homeownership.