Contact AMCAP Hickory, NC
Contact AMCAP Hickory, NC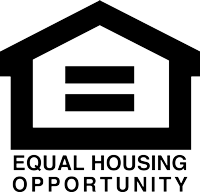 AmCap Home Loans, AmCap Mortgage, Ltd., Asset Mortgage, Gold Financial Mortgage Services (in CA), Gold Financial Services, HMG Mortgage, Lending Edge Mortgage, Previa Lending, The Sherry Riano Team and Westin Mortgage Group are DBAs of AmCap Mortgage, Ltd., NMLS# 129122. Equal Housing Lender.
About AMCAP Hickory, NC
Whether you dream of buying your first home, refinancing your current mortgage or consolidating debt, our highly experienced team of mortgage professionals will work with you to find the best loan program to fit your budget and your needs. AmCap home loans and refinance experts provide a streamlined mortgage loan process that alleviates the stress of buying a home. Pre-qualify for your mortgage now! When you choose AmCap as your mortgage lending company, you can rest easy knowing you've found your true partner. Begin your pre-qualification online using our secure, encrypted and completely private online pre-qualification through our loan center. Let's get moving— FIND A PRODUCT that suits your needs.