Contact Patricia A. Bonuchi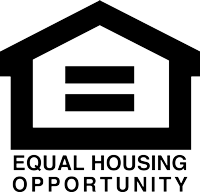 DAS Acquisition Company, LLC. NMLS #227262. Equal Housing Opportunity. Corporate address: 12140 Woodcrest Executive Drive, Suite 150, St. Louis, Missouri 63141. Telephone: (314) 628-2000, Toll Free: (888) 250-6522. Not a commitment to lend.
For licensing information, go to: www.nmlsconsumeraccess.org
Alabama Consumer Credit License: 21896; Arizona Mortgage Banker License: 0942576. Arizona Mortgage Banker License - Other Trade Name #1: 0942577; Arkansas Combination Mortgage Banker-Broker-Servicer License: 103726; California: California - DBO Residential Mortgage Lending Act License: 41DBO-45971. Licensed by the Department of Business Oversight under the California Residential Mortgage Lending Act; Colorado Mortgage Company Registration; Florida Mortgage Lender License: MLD376; Georgia Mortgage Lender License: 33479. Georgia Residential Mortgage Licensee; Illinois Residential Mortgage License: MB.0006273. Illinois Division of Banking Locations: Springfield Office: Division of Banking, 320 West Washington Street, Springfield, IL 62786 Chicago Office: Division of Banking, 100 West Randolph, 9th Floor, Chicago, IL 60601 Phone Numbers: General Inquiries: 1-888-473-4858 Division of Banking Direct: 1-844-768-1713 TYY: 1-866-325-4949; Iowa Mortgage Banker License: 2012-0023; Iowa Mortgage Broker License: 2011-0118; Kansas Mortgage Company License: MC.0025064. Kansas Licensed Mortgage Company; Kentucky Mortgage Company License: MC384747; Michigan 1st Mortgage Broker/Lender Registrant: FR0020175. Michigan 2nd Mortgage Broker Registrant: SR0027262; Minnesota Residential Mortgage Originator License: MN-MO-227262; Missouri Company License: 17-1869; New Mexico Mortgage Loan Company License; Ohio Mortgage Broker Act Mortgage Banker Exemption: MBMB.850291.000; Oklahoma Mortgage Broker License - Other Trade Name #1: MB010815; Oklahoma Mortgage Lender License: ML002654; Oklahoma Mortgage Lender License - Other Trade Name #1: ML010843; Tennessee Mortgage License: 111333; Texas - SML Mortgage Banker Registration; Wisconsin Mortgage Banker License: 227262BA. Wisconsin Mortgage Broker License: 227262BR.
About Patricia A. Bonuchi
I've been a resident of and working in Columbia, Missouri for over 15 years. I love this beautiful city and I'm proud to be able to say that both my son and daughter are graduates of MU. So…I'll add, Go Tigers! Family, friends and faith are the driving factors in my life. My favorite hobby is golfing. I love watching NASCAR Racing, watching NFL Football and playing Fantasy Football. I started my career in an industry that was associated with real estate, working as a closing officer at a local title insurance company. Five years later I advanced my career by becoming a licensed real estate agent/REALTOR® having joined the NATIONAL ASSOCIATION OF REALTORS®. I've been providing highly valued services to clients who were either buying, selling, or refinancing their homes for these many years. My ever growing experience in these industries adds to my professionalism as a licensed mortgage loan officer and this knowledge can be an invaluable asset to my clients. My primary goal as a mortgage loan officer is to provide the people I work with…with the highest levels of customer service possible while offering lending excellence. I believe that to best serve my clients is to treat them with respect and to earn their trust by finding the most beneficial loan financing options available. Keeping them well informed every step of the way. Confident that I will see them through the entire loan process from our first meeting or phone conversation to the day they sit at the closing table to complete their purchase or refinance. I am a professional, dedicated to helping people successfully meet all of their home financing goals. Call me at your convenience, I look forward to working for you.