Contact Popi Winters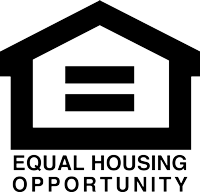 Asset Mortgage, Fisher Home Lending Group, Gold Financial Mortgage Services, Gold Financial Services, HMG Mortgage, K&G Capital Mortgage, Major Mortgage, Major Mortgage USA and Westin Mortgage Group are DBAs of AmCap Mortgage, Ltd., NMLS# 129122. Equal Housing Lender.
About Popi Winters
"It is all about the communication." I began my career in the mortgage industry in 2001 when I started as a processor for the mortgage division of one of the country's largest home builders. I quickly moved into origination, working with first-time home buyers, move-up home buyers, investors, builders and Realtors. I have considerable experience originating FHA, VA, Conventional, TDHCA (Texas Department of Housing and Community Affairs), MCC and Texas Veterans home loan programs. My father is retired Air Force with a total of 3o years serving our country making me a self-proclaimed Air Force brat. I was raised traveling with my family throughout Europe, Japan, and parts of the United States. I have fond memories of a childhood spent on the beaches of Italy and Crete and summers on the Mediterranean. I have spent my career dedicated to customer service. I started out in retail with Macy's where i managed up to 35+ sales associates in various departments throughout the store. I received my Bachelor of Arts in International Relations from the University of California, Davis. I applied my education working for the government and was again able to travel throughout Europe, including Spain, France, Germany, Austria, Switzerland and Italy. I am active in the real estate industry as well as the community and my children's schools. I'm an active member of the PTA and served on the Outreach Committee as Chair for the Women's Council of Realtors. Along with international travel, my interests include spending time with my family, enjoying the outdoors, biking, seeing movies, writing, and reading.