Contact Major Mortgage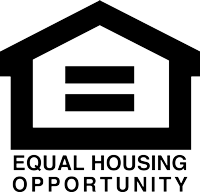 Asset Mortgage, Fisher Home Lending Group, Gold Financial Mortgage Services, Gold Financial Services, HMG Mortgage, K&G Capital Mortgage, Major Mortgage, Major Mortgage USA and Westin Mortgage Group are DBAs of AmCap Mortgage, Ltd., NMLS# 129122. Equal Housing Lender.
About Major Mortgage
We pride ourselves on our professionalism, personal service, competitive rates, fast and easy approval and custom-tailored loans. Major Mortgage offers a diverse and comprehensive line of loan products to fit everyone's needs. The efficiency of our company is powered by strong community values and the ability to in source. Instead of having to send out files and wait, it is possible to walk down the hallway and pass the file along to the next step of the process. This speeds up the often lengthy lending process. We work with local Realtor® and national programs to bring in the best options for each values customer. We are committed to excellence and providing the best service for your specific situation.