Contact Richard Bevard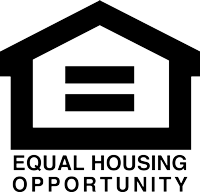 AmCap Home Loans, AmCap Mortgage, Ltd., Asset Mortgage, Gold Financial Mortgage Services (in CA), Gold Financial Services, HMG Mortgage, Lending Edge Mortgage, Previa Lending, The Sherry Riano Team and Westin Mortgage Group are DBAs of AmCap Mortgage, Ltd., NMLS# 129122. Equal Housing Lender.
About Richard Bevard
Rick Bevard has more than 19 years' experience in the mortgage industry with thousands of successful mortgage transactions closed as promised. What is important to you, is also important to Rick. Rick understands everyone is different on what their specific needs are. Rick will work with you to learn about your needs and can review the best options for your needs. Feel free to call Rick Bevard today to help you achieve your home purchase and refinance goals. Call Rick Direct today at 281-450-3950. Or visit www.RickBevard.com We also do Commercial Lending and Reverse Mortgages! Top Reasons Real Estate Professionals and Customers prefer to work with Rick Bevard: • Superior Customer Service • Excellent Follow up & Communication Skills • No Fee for approval review • 100% Close ratio on files approved and customer proceeded with loan over last 19 years • Extensive Residential Mortgage Knowledge • Self Employed Financing Expert • Investment Property Expert • Communicates complex financing scenarios into easy to understand terms • Underwriting Expert • Appraisal Expert • Mortgage Planning Expert • Gives Clients Multiple Options to help them decide what option is best for them • Extensive Real Estate Knowledge • Real Estate Property Condition & Solution Expert • Able to Work on Tight Time Lines for Quick and Timely Closings • High Ethics and Integrity Gold Financial Services is a division of AmCap Mortgage, Ltd. (NMLS #129122), an Equal Housing Lender.