Contact Rick A. Chism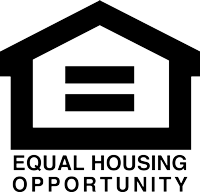 Asset Mortgage, Fisher Home Lending Group, Gold Financial Mortgage Services, Gold Financial Services, HMG Mortgage, K&G Capital Mortgage, Major Mortgage, Major Mortgage USA and Westin Mortgage Group are DBAs of AmCap Mortgage, Ltd., NMLS# 129122. Equal Housing Lender.
About Rick A. Chism
"Success...seems to be connected with action. Successful people keep moving. They make mistakes, but they don't quit." -Conrad Hilton Rick Chism graduated from Texas Tech University in Lubbock, Texas with a BBA in Marketing. After graduating, Rick began his mortgage career in Dallas, Texas where he originated loans for five years. He then re-located to the central Texas region to be closer to his family. Rick enjoys helping people achieve their financial goals by finding the optimal mortgage for their needs. Throughout his career, Rick has earned an outstanding reputation for providing exceptional service to his clients and business partners. With over eleven years of mortgage banking experience, 6 of those years here in San Antonio, he has the knowledge and expertise to help each borrower structure an optimal mortgage and achieve their financial goals.