Contact Roderick Nash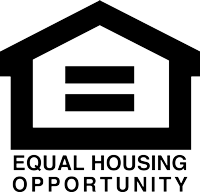 DAS Acquisition Company, LLC. NMLS #227262. Equal Housing Opportunity. Corporate address: 12140 Woodcrest Executive Drive, Suite 150, St. Louis, Missouri 63141. Telephone: (314) 628-2000, Toll Free: (888) 250-6522. Not a commitment to lend.
For licensing information, go to: www.nmlsconsumeraccess.org
Alabama Consumer Credit License: 21896; Arizona Mortgage Banker License: 0942576. Arizona Mortgage Banker License - Other Trade Name #1: 0942577; Arkansas Combination Mortgage Banker-Broker-Servicer License: 103726; California: California - DBO Residential Mortgage Lending Act License: 41DBO-45971. Licensed by the Department of Business Oversight under the California Residential Mortgage Lending Act; Colorado Mortgage Company Registration; Florida Mortgage Lender License: MLD376; Georgia Mortgage Lender License: 33479. Georgia Residential Mortgage Licensee; Illinois Residential Mortgage License: MB.0006273. Illinois Division of Banking Locations: Springfield Office: Division of Banking, 320 West Washington Street, Springfield, IL 62786 Chicago Office: Division of Banking, 100 West Randolph, 9th Floor, Chicago, IL 60601 Phone Numbers: General Inquiries: 1-888-473-4858 Division of Banking Direct: 1-844-768-1713 TYY: 1-866-325-4949; Iowa Mortgage Banker License: 2012-0023; Iowa Mortgage Broker License: 2011-0118; Kansas Mortgage Company License: MC.0025064. Kansas Licensed Mortgage Company; Kentucky Mortgage Company License: MC384747; Michigan 1st Mortgage Broker/Lender Registrant: FR0020175. Michigan 2nd Mortgage Broker Registrant: SR0027262; Minnesota Residential Mortgage Originator License: MN-MO-227262; Missouri Company License: 17-1869; New Mexico Mortgage Loan Company License; Ohio Mortgage Broker Act Mortgage Banker Exemption: MBMB.850291.000; Oklahoma Mortgage Broker License - Other Trade Name #1: MB010815; Oklahoma Mortgage Lender License: ML002654; Oklahoma Mortgage Lender License - Other Trade Name #1: ML010843; Tennessee Mortgage License: 111333; Texas - SML Mortgage Banker Registration; Wisconsin Mortgage Banker License: 227262BA. Wisconsin Mortgage Broker License: 227262BR.
About Roderick Nash
I was raised by a father that believed you can do anything you set your mind to do. I watched as a child then a boy, a teen and finally a man. As he took on every challenge with or without fear. He took it all on and beat it most times. And on the ones he didn't, he learned from them. He became smarter, more driven and focused on his goal. And every single time he picked himself up, he accomplished even more. Well that spirit and drive is also in me. The ability to fight back the fear of failing or rejection and take on that challenge. And regardless if I win or lose, I know I gave it my all. The ability to have a vision and make it a reality is one of the best feelings a person can have. And I have been very fortunate in my life to know most of my dreams have come true. And the best part about it, I'm only just beginning. Now let me help you to do the same.