Contact Samantha Villarreal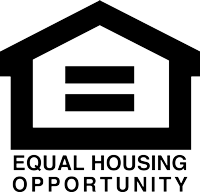 AmCap Home Loans, AmCap Mortgage, Ltd., Asset Mortgage, Gold Financial Mortgage Services (in CA), Gold Financial Services, HMG Mortgage, Lending Edge Mortgage, Previa Lending, The Sherry Riano Team and Westin Mortgage Group are DBAs of AmCap Mortgage, Ltd., NMLS# 129122. Equal Housing Lender.
About Samantha Villarreal
I don't like failure. Bottom line. If I'm going to do something I'm going to make sure I do it right with 100% honesty and efficiency. I've been in the mortgage industry since I graduated in 2006 and haven't turned back. Coming from a family of Realtor's, I've been surrounded by real estate my entire life and have seen the up's and down's that have come with the territory. But I'm here to say we're all still standing strong! Though guidelines may change or policies might be revised I am here to inform you of these changes and guide you through the process as effortlessly as humanly possible. My goal is to give my clients the best service as well as educating them along the process to insure that they are well informed and understand what is happening at every part of their transaction. This business requires a professional who helps clients prepare for home ownership, and obtain their goal of owning their own home. I listen to your needs and provide you with the best loan to fit your budget. It's not about what you can qualify for, it's about your budget and living life to it's fullest. I'm here to help you, with experienced creative out-of-the-box thinking skills.