Contact Sarah Schuerg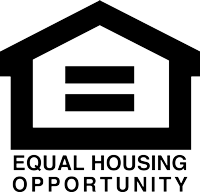 AmCap Home Loans, AmCap Mortgage, Ltd., Asset Mortgage, Gold Financial Mortgage Services (in CA), Gold Financial Services, HMG Mortgage, Lending Edge Mortgage, Previa Lending, The Sherry Riano Team and Westin Mortgage Group are DBAs of AmCap Mortgage, Ltd., NMLS# 129122. Equal Housing Lender.
About Sarah Schuerg
After years of working through a down economy, career changes, and raising a family, I found myself ready to reenter the work place. My interests and my education has guided my path toward a career in real estate financial lending. Over the last couple of years, I have realized some of the best training is on the job. I work extremely hard for all of my clients to provide the very best in customer service, market research, and knowledge with the industry standards. At Supreme Lending, I am committed to providing homeownership through responsible lending and servicing practices, as well as superior customer service that promotes a Customer for Life Experience. I strive to make the lending process an exciting time for our customers. Don't hesitate to contact me to get started in the loan process!