Contact Scott Wudarcki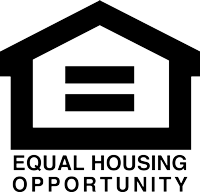 ©2017 Axia Home Loans is a Registered Trade Name of Axia Financial, LLC – NMLS ID 27830, 1120 112th Ave NE, Suite 600, Bellevue, WA 98004, 1(855) 355-2942. Alaska Mortgage Broker/Lender License – Other Trade Name #1 License #AK27830. Arizona Mortgage Banker License #0932828. California-DBO Residential Mortgage Lending Act License #4131325. Colorado Mortgage Company Registration. Florida Mortgage Lender License #MLD1440. Florida Mortgage Lender Servicer License #MLD1439. Hawaii Mortgage Loan Originator Company License #HI-27830. Hawaii Mortgage Servicer License #MS099. Idaho Mortgage Broker/Lender License #MBL-6619. Minnesota Residential Mortgage Originator License #MN-MO-27830. Minnesota Residential Mortgage Servicer License #MN-MS-27830. Montana Mortgage Lender License #27830. Montana Mortgage Servicer License #27830. Nevada Mortgage Broker License #3820. Nevada Supplemental Mortgage Servicer License #4406. New Mexico Mortgage Loan Company License. Oregon Mortgage Lending License #ML-4727. Pennsylvania Mortgage Lender License #61567. South Carolina-BFI Mortgage Lender/Servicer License #MLS-27830. South Carolina-BFI Mortgage Lender/Servicer License – Other Trade Name #1 License #MLS-27830 OTN #1. Tennessee Mortgage License #134425. Texas-SML Mortgage Banker Registration. Texas-SML Residential Mortgage Loan Servicer Registration. Utah-DRE Mortgage Entity License #10201631. Utah-DRE Mortgage Entity License – Other Trade Name #1 License #8233814. Washington Consumer Loan Company License #CL-27830. Wisconsin Mortgage Banker License #27830BA. Wisconsin Mortgage Broker License #27830BR. Wyoming Mortgage Lender/Broker License #2679.
About Scott Wudarcki
I am an originating Sales Manager licensed in the state of Idaho, Oregon, and California. I am employed with Axia Home Loans. Axia has a great reputation and will make the home financing process as efficient, stress free, and pleasant as possible for home buyers. Every client has financial needs that are unique to their own individual situation. I take the time to develop a mortgage strategy that best fits the needs of each client. It is irresponsible to have the "one loan fits all" type of mentality. As a mortgage professional, I look at my position as more of a trusted adviser. I work to educate you as to your different options so together we can come up with the solution that works best for you. My goal is to work together with my clients to help them become homeowners and obtain long-term financial success. I graduated from Boise State University in 1997 with a Bachelor's Degree in Business Administration with an emphasis in Marketing. I started in the mortgage industry in 1998. During that time I have worked in the credit reporting, wholesale lending, and loan origination areas. This gives me the unique advantage of being able to comprehensively analyze your situation and help you to qualify for the right loan program. Away from work I enjoy playing soccer, softball and mountain biking. I enjoy the incredible number of cultural events that this community offers. I also enjoy hiking and camping with my wife Melinda and our sons Caleb and Derek.