Contact Sunshine Handley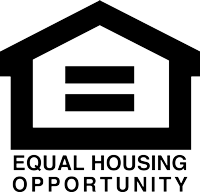 Copyright 2019 by Michigan Mutual Inc. All rights reserved. NMLS #12901.
About Sunshine Handley
My name is Sunshine Handley, and I am a loan officer with MiMutual Mortgage. I am local, I care, and I do everything with a heart for service. I believe that everything should be done with a heart of service. As a loan officer I have the unique privilege of using my skills and gifts to empower my clients to achieve their homeownership dreams. There is no greater joy than watching a new homeowner get their keys for the first time or the look on someone's face when they were able to breathe easier once a refinance was complete. At home, I'm a mother of three crazy and beautiful boys. I graduated from Western Michigan University as a University Studies major with concentrations in Economics, Political Science, and History. I promise to work with my clients and my referral partners with integrity and respect while treating them like family. Thank you for allowing me to be a part of your journey home.