Contact Sydney Warner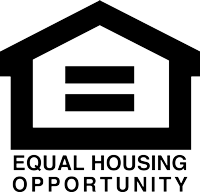 ©2017 Axia Home Loans is a Registered Trade Name of Axia Financial, LLC – NMLS ID 27830, 1120 112th Ave NE, Suite 600, Bellevue, WA 98004, 1(855) 355-2942. Alaska Mortgage Broker/Lender License – Other Trade Name #1 License #AK27830. Arizona Mortgage Banker License #0932828. California-DBO Residential Mortgage Lending Act License #4131325. Colorado Mortgage Company Registration. Florida Mortgage Lender License #MLD1440. Florida Mortgage Lender Servicer License #MLD1439. Hawaii Mortgage Loan Originator Company License #HI-27830. Hawaii Mortgage Servicer License #MS099. Idaho Mortgage Broker/Lender License #MBL-6619. Minnesota Residential Mortgage Originator License #MN-MO-27830. Minnesota Residential Mortgage Servicer License #MN-MS-27830. Montana Mortgage Lender License #27830. Montana Mortgage Servicer License #27830. Nevada Mortgage Broker License #3820. Nevada Supplemental Mortgage Servicer License #4406. New Mexico Mortgage Loan Company License. Oregon Mortgage Lending License #ML-4727. Pennsylvania Mortgage Lender License #61567. South Carolina-BFI Mortgage Lender/Servicer License #MLS-27830. South Carolina-BFI Mortgage Lender/Servicer License – Other Trade Name #1 License #MLS-27830 OTN #1. Tennessee Mortgage License #134425. Texas-SML Mortgage Banker Registration. Texas-SML Residential Mortgage Loan Servicer Registration. Utah-DRE Mortgage Entity License #10201631. Utah-DRE Mortgage Entity License – Other Trade Name #1 License #8233814. Washington Consumer Loan Company License #CL-27830. Wisconsin Mortgage Banker License #27830BA. Wisconsin Mortgage Broker License #27830BR. Wyoming Mortgage Lender/Broker License #2679.
About Sydney Warner
"The Path to Home Ownership" with Axia Home Loans. With the Four Pillars of Axia - Advocacy; EXcellence, Integrity and Accountability we are one of the fastest growing full-service mortgage banking firms in the nation. Founded in 2007 and employee owned our owner/partners strive to take exceptional care of our customers. Our employee owned business model is different from most mortgage bankers and I look forward to showing YOU what that means. At our first meeting I will ask you these key questions: 1. What are your financial priorities? 2. How long do you intend to own this real estate asset? 3. What is most important to you about this mortgage? 4. What information do you need to make the most informed decision? My role is to manage and facilitate the mortgage loan process and to act as a resource and an educator to my customers. We have a team of professionals that will do what it takes to get your loan completed and closed on or before the contract date. We are committed to educating and advising you throughout the lending process, from initial consultation to processing, underwriting and closing. We'll keep you up to date each time a new milestone is reached, with detail about what to expect during the next step of the process. Our goal is to provide a positive experience and earn the opportunity to become your trusted lender for life.