Contact Taide MontezDeOca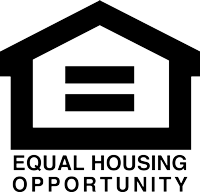 Alterra Home Loans is an Equal Housing Lender. Alterra Group LLC. ,DBA, Alterra Home Loans located at 350 S. Rampart Blvd Ste 310, Las Vegas, NV 89145, NMLS #133739; Alabama Consumer Credit License #22321; Arizona Mortgage Banker License #0915860; California Licensed by the Department of Business Oversight under the CA Residential Mortgage Lending Act. DBO Residential Mortgage Lending Act License #4131101; Colorado Mortgage Company Registration Regulated by the division of Real Estate; Connecticut Mortgage Lender License ML-133739; District of Columbia Mortgage Dual Authority License #MLB133739; Florida Mortgage Lender Servicer License #MLD381; Georgia - Georgia Residential Mortgage Licensee #30249; Illinois - Illinois Residential Mortgage Licensee, License MB: 6761067; Indiana-DFI First Lien Mortgage Lending License 32967; Iowa Mortgage Banker License #2016-0093 & 2016-0094; Kansas Mortgage company License MC.0025464; Maryland Mortgage Lender License #22375; Minnesota Mortgage Lender Licensee MN-MO-133739; Minnesota Mortgage Servicer Licensee MN-MS-133739; Nebraska Mortgage Banker License NMLS #133739; Nevada Mortgage Banker License #3388 & 3873; Nevada Mortgage Broker License #2916; New Hampshire Mortgage Banker License 21713 MB; New Jersey Residential Mortgage Lender License NMLS#133739 Licensed by the N.J. Department of Banking and Insurance; New Mexico Mortgage Loan Company License 133739; New Mexico Mortgage Loan Company license 133739; North Carolina Mortgage Lender License L-173477; Oklahoma Mortgage Lender License MLO11324 & ML011348; Oregon Mortgage Lending License ML-4879; Pennsylvania Mortgage Lender License #55099; Rhode Island Licensed Lender, NMLS 133739; South Carolina Mortgage Lender / Servicing License MLS 133739 & MLS 133739 OTN #1; Tennessee Mortgage Lender License 131625; Texas-SML Mortgage Banker Registration NMLS #133739 Texas Recovery Fund notice, Click Here : https://texreg.sos.state.tx.us/fids/201203137-2.pdf ; Virginia NMLS ID #133739, Virginia Mortgage Lender and Broker License #MC-6681; Washington Consumer Loan Company License CL-133739.
This is not an offer for extension of credit or a commitment to lend.
NMLS consumer access: http://www.nmlsconsumeraccess.org/EntityDetails.aspx/COMPANY/133739
In Texas
CONSUMERS WISHING TO FILE A COMPLAINT AGAINST A MORTGAGE BANKER OR A LICENSED MORTGAGE BANKER RESIDENTIAL MORTGAGE LOAN DEPARTMENT OF SAVINGS AND MORTGAGE LENDING, 2601 NORTH LAMAR, SUITE 201, AUSTIN, TEXAS 78705.
COMPLAINT FORMS AND INSTRUCTIONS MAY BE OBTAINED FROM THE DEPARTMENT'S WEBSITE AT WWW.SML.TEXAS.GOV. A TOLL-FREE CONSUMER HOTLINE IS AVAILABLE AT 1-877-276-5550.
THE DEPARTMENT MAINTAINS A RECOVERY FUND TO MAKE PAYMENTS OF CERTAIN ACTUAL OUT OF POCKET DAMAGES SUSTAINED BY BORROWERS CAUSED BY ACTS OF LICENSED MORTGAGE BANKER RESIDENTIAL MORTGAGE LOAN ORIGINATORS. A WRITTEN APPLICATION FOR REIMBURSEMENT FROM THE RECOVERY FUND MUST BE FILED WITH AND INVESTIGATED BY THE DEPARTMENT PRIOR TO THE PAYMENT OF A CLAIM. FOR MORE INFORMATION ABOUT THE RECOVERY FUND, PLEASE CONSULT THE DEPARTMENT'S WEBSITE AT WWW.SML.TEXAS.GOV.
About Taide MontezDeOca
?Do Something Today That Your Future Self Will Thank You For? I live by this words, we often have a hard time knowing what to do. Through personal experience I?ve found this phrase to be very helpful. Buying a home is a big decision, and for most people it is the biggest purchase of their lives. So it is common for most of us to hesitate and question who we want to help us through the process and I hope this words can help you decide as they help me. I am looking for those that seek success through commitment and partnership. It is a proven fact that unity makes us stronger, by working together we can and will accomplish our goals. I get loans done by solving problems not running away from them, looking for where the loan fits. Keeping you updated throughout the process and caring about every new relationship I start. I am steady and precise in what I do. (Lending Money) I made a conscious decision some time ago to do what makes me happy, this is why I am willing and eager to serve. My ultimate goal is to help with your wants and needs. Been a DIRECT LENDER, allows me to ? Control the entire loan process from A to Z. ? In-house Processing, Underwriting and Funding. ? I don?t have the restrictive underwriting overlays that many big banks have. ? On Time, On Target, No last-second surprises. ? I can close your next purchase transaction, FHA or conventional, in three weeks or less. I was a loan officer before the rise of the market. I know how rewarding this business can be. I endured the crash of the market and I learned how to adapt and what it takes to stay in business. I have worked in the automobile industry, sales, finance, management and wholesale. I realized a child hood dream and for a short period of time I was part of what I consider the greatest law enforcement agency in the world, The California Highway Patrol. I have worked in construction remodeling and building. I have supervised a telecommunications floor for an international company known as Williams-Sonoma, Pottery Barn and West Elm. The best way to contact me is my Cell Phone Number: 661.633.4488 from 8am to 9pm. You can also email me to tmontezdeoca@goalterra.com.
I will help you solve the problems not run away from them. I will commit to help you no matter how long it takes to get the loan qualified.
I offer Free Credit Check and Free Qualifications.