Contact Taylor Crowell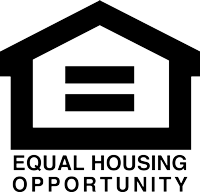 AmCap Home Loans, AmCap Mortgage, Ltd., Asset Mortgage, Gold Financial Mortgage Services (in CA), Gold Financial Services, HMG Mortgage, Lending Edge Mortgage, Previa Lending, The Sherry Riano Team and Westin Mortgage Group are DBAs of AmCap Mortgage, Ltd., NMLS# 129122. Equal Housing Lender.
About Taylor Crowell
With more than 6 years of experience providing quality loans to qualified borrowers, Taylor Crowell has the experience and expertise to help you make the best decisions for you when financing a new home. Taylor graduated with a Bachelor's degree in Agricultural Business from Texas A&M University. She began her career in the mortgage industry as a loan processor. She quickly became a licensed Loan Officer and has specialized in working with new construction home building and the mortgage process that runs alongside our ever growing Houston market. She takes great pride in her work and helping achieve the dream of home ownership for her clients. She enjoys interacting with both our partnered residential home builders, realtors, and of course her borrowers. Taylor recognizes communication and customer service are key to a successful mortgage transaction. Taylor enjoys working out, playing golf and discovering new places with friends and family.