Contact Zachary King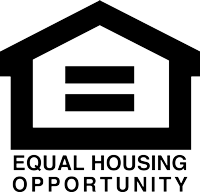 DAS Acquisition Company, LLC. NMLS #227262. Equal Housing Opportunity. Corporate address: 12140 Woodcrest Executive Drive, Suite 150, St. Louis, Missouri 63141. Telephone: (314) 628-2000, Toll Free: (888) 250-6522. Not a commitment to lend.
For complete license information: http://www.nmlsconsumeraccess.org/EntityDetails.aspx/COMPANY/227262
Alabama Consumer Credit License: 21896; Arizona Mortgage Banker License: 0942576. Arizona Mortgage Banker License - Other Trade Name #1: 0942577; Arkansas Combination Mortgage Banker-Broker-Servicer License: 103726; California: California - DBO Residential Mortgage Lending Act License: 41DBO-45971. Licensed by the Department of Business Oversight under the California Residential Mortgage Lending Act; Colorado Mortgage Company Registration; Florida Mortgage Lender License: MLD376; Georgia Mortgage Lender License: 33479. Georgia Residential Mortgage Licensee; Illinois Residential Mortgage License: MB.0006273. Illinois Division of Banking Locations: Springfield Office: Division of Banking, 320 West Washington Street, Springfield, IL 62786 Chicago Office: Division of Banking, 100 West Randolph, 9th Floor, Chicago, IL 60601 Phone Numbers: General Inquiries: 1-888-473-4858 Division of Banking Direct: 1-844-768-1713 TYY: 1-866-325-4949; Iowa Mortgage Banker License: 2012-0023; Iowa Mortgage Broker License: 2011-0118; Kansas Mortgage Company License: MC.0025064. Kansas Licensed Mortgage Company; Kentucky Mortgage Company License: MC384747; Michigan 1st Mortgage Broker/Lender Registrant: FR0020175. Michigan 2nd Mortgage Broker Registrant: SR0027262; Minnesota Residential Mortgage Originator License: MN-MO-227262; Missouri Company License: 17-1869; New Mexico Mortgage Loan Company License; Ohio Mortgage Broker Act Mortgage Banker Exemption: MBMB.850291.000; Oklahoma Mortgage Broker License - Other Trade Name #1: MB010815; Oklahoma Mortgage Lender License: ML002654; Oklahoma Mortgage Lender License - Other Trade Name #1: ML010843; Tennessee Mortgage License: 111333; Texas - SML Mortgage Banker Registration; Wisconsin Mortgage Banker License: 227262BA. Wisconsin Mortgage Broker License: 227262BR.
About Zachary King
Zach King is a member of the USA Mortgage team. After a couple of years in the sales industry, he decided to join the Mueller team and set his skills to the lending business. With a hungry drive to do the very best for every person he works with, he is driven to work as long as it takes to assure each customer has the best experience with the mortgage process they can. Working with a wealth of knowledge from the Mueller team, Zach is able to work on a variety of loan packages. With FHA, VA, Conventional, Refinances, 203K renovation loan and a large range of loan types, he is able to fit the right client in the best financial situation that each client needs. With a very personal one-on-one, hands on approach he is able to guide clients through the process and give insight on any information customers need to better educate themselves in the ever revolving field. As USA Mortgage leads the competition every year, the Mueller branch is known for high quality in customer service and excellence in the mortgage industry. With evolving technological advancements to help consumers be better informed and a personal touch, Zach will prove why USA Mortgage is the #1 lender in STL. Please allow him to assist you in the mortgage process and provide you with the lowest closing costs and lowest rates in town. After working with Zach you will want to tell your friends to make sure they are given the same experience.